Ibiza Property Rental Apartments Hotels Hostels Houses Villas Fincas
CASA TRES LARGOS • Can Germá • San Antonio • Ibiza •
Four Bedroom Villa • Swimming-Pool
Rental Status AVAILABLE SUMMER 2024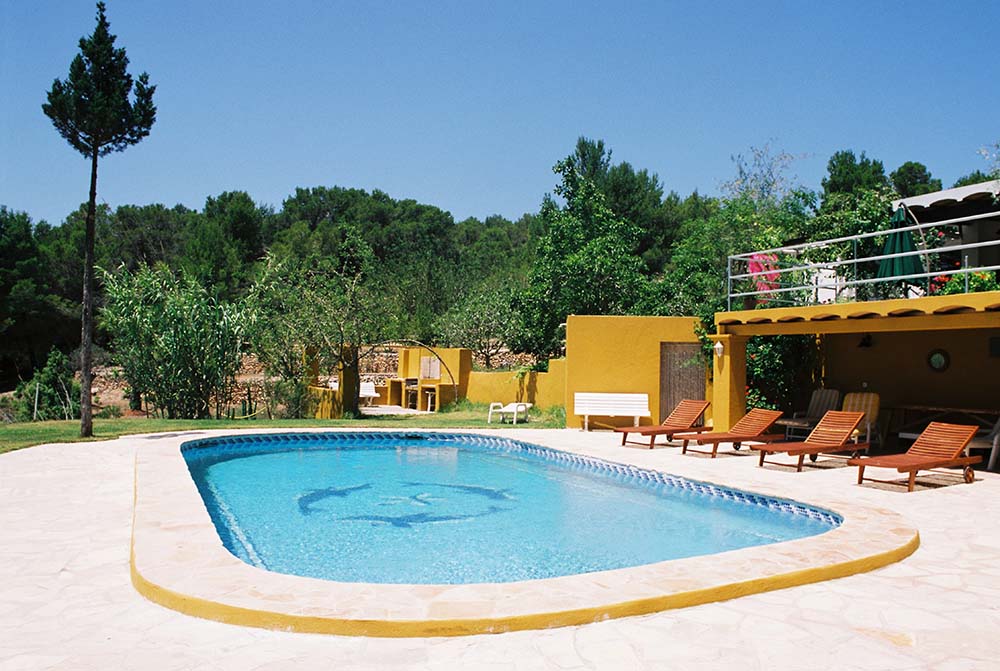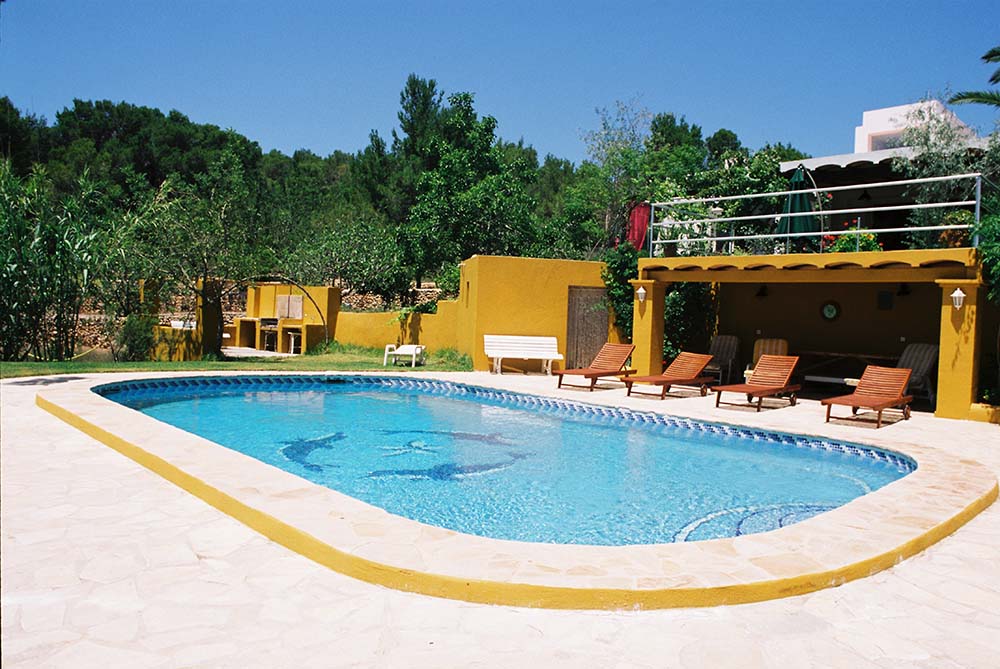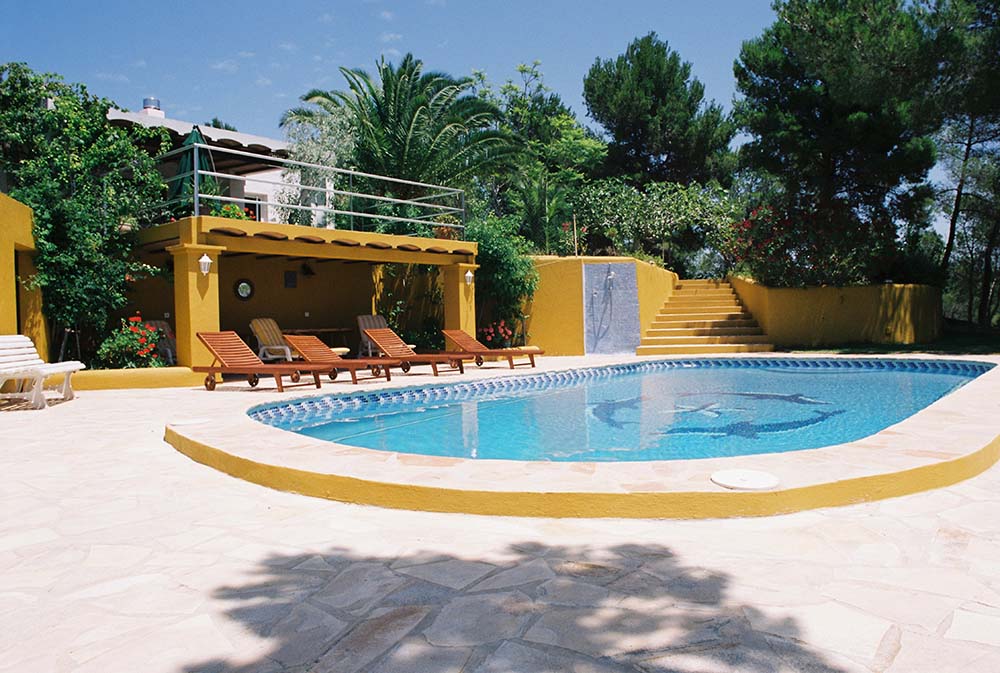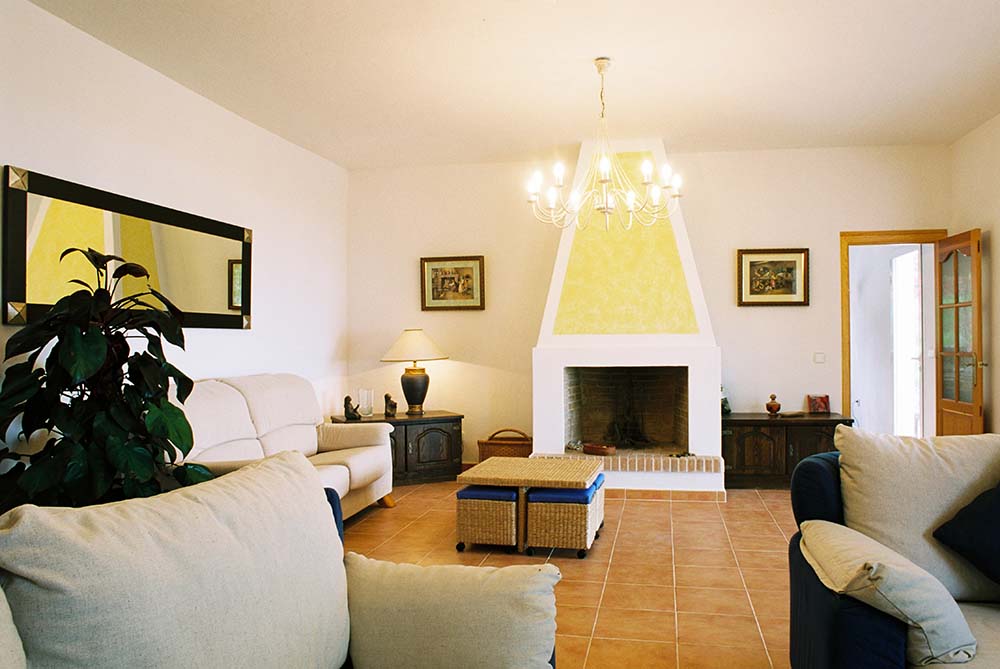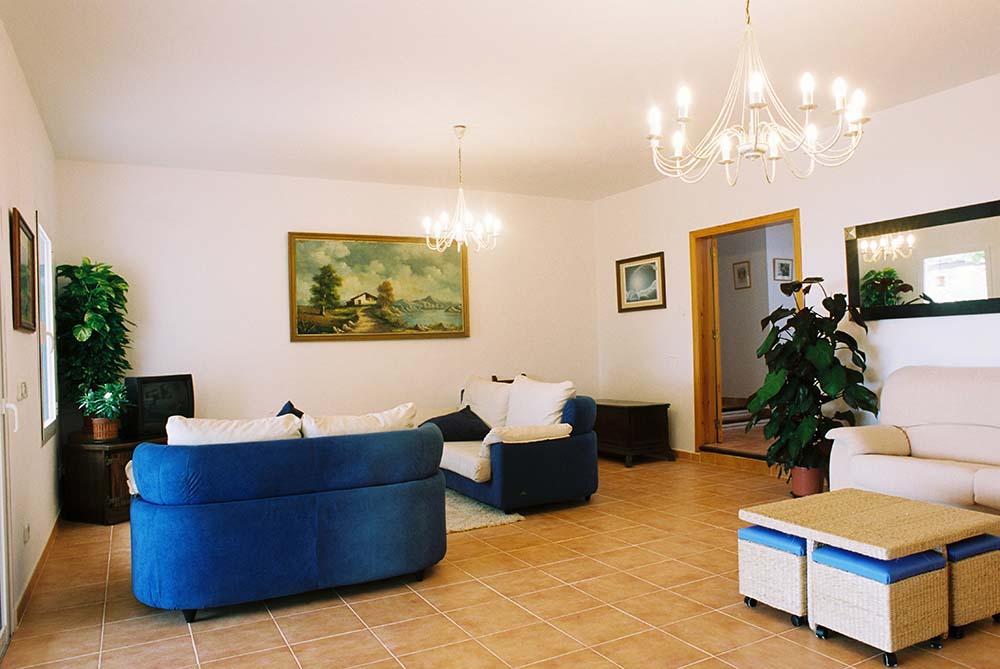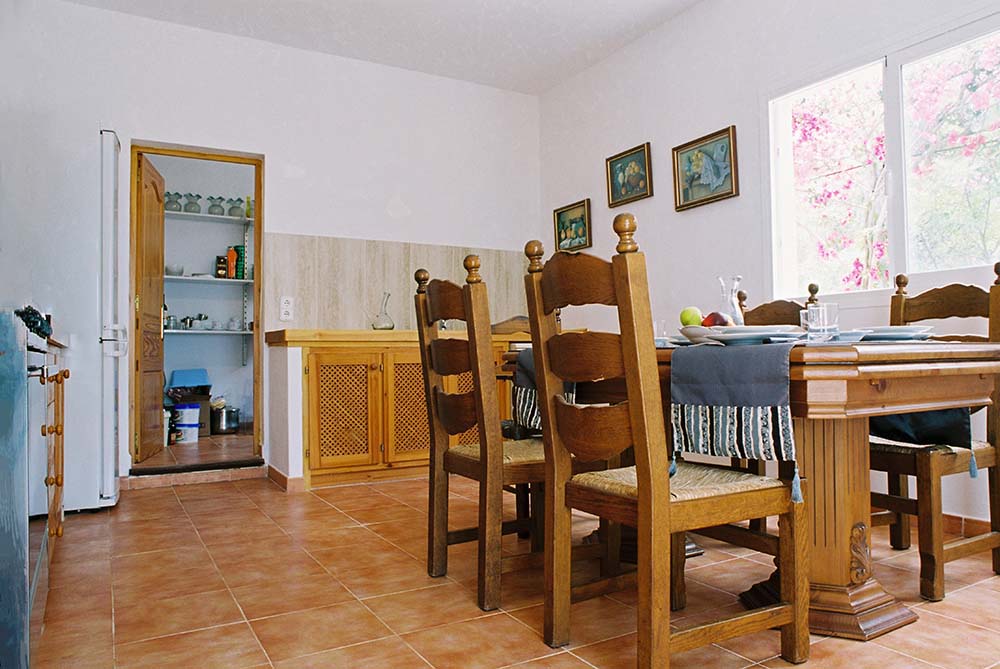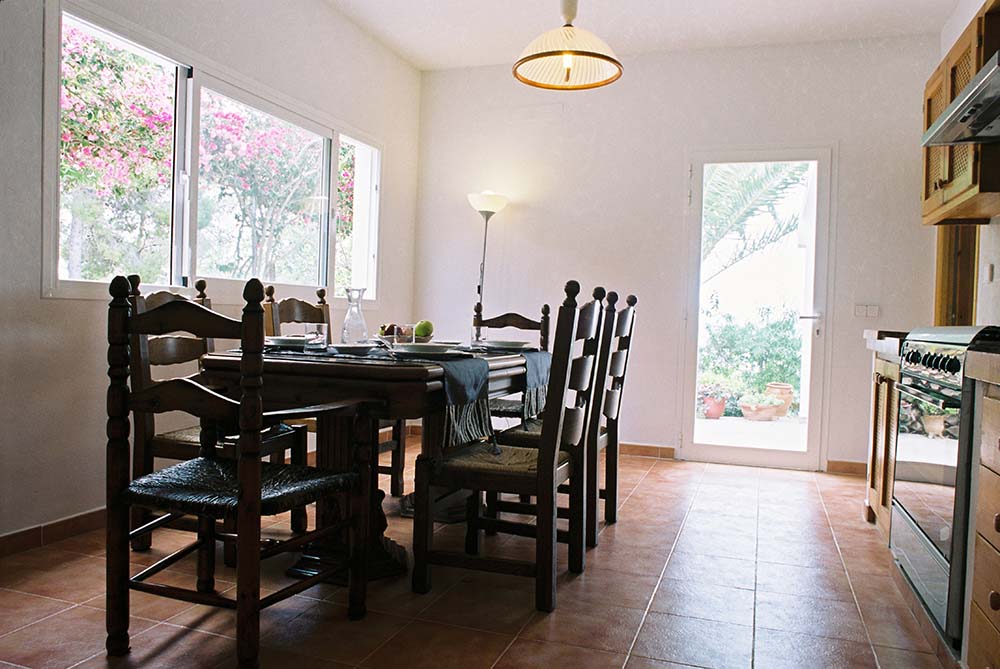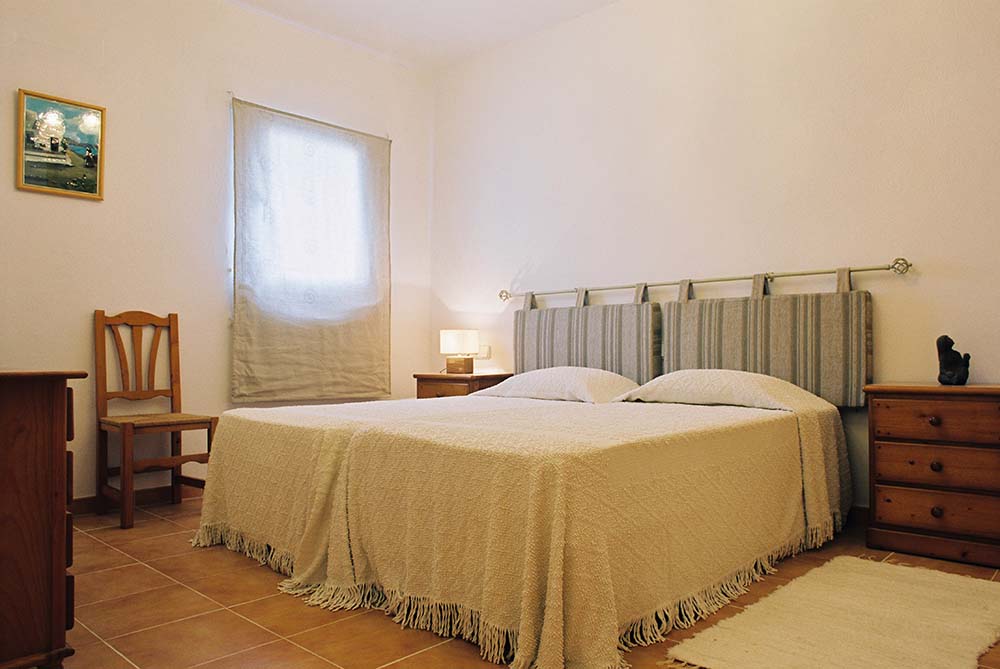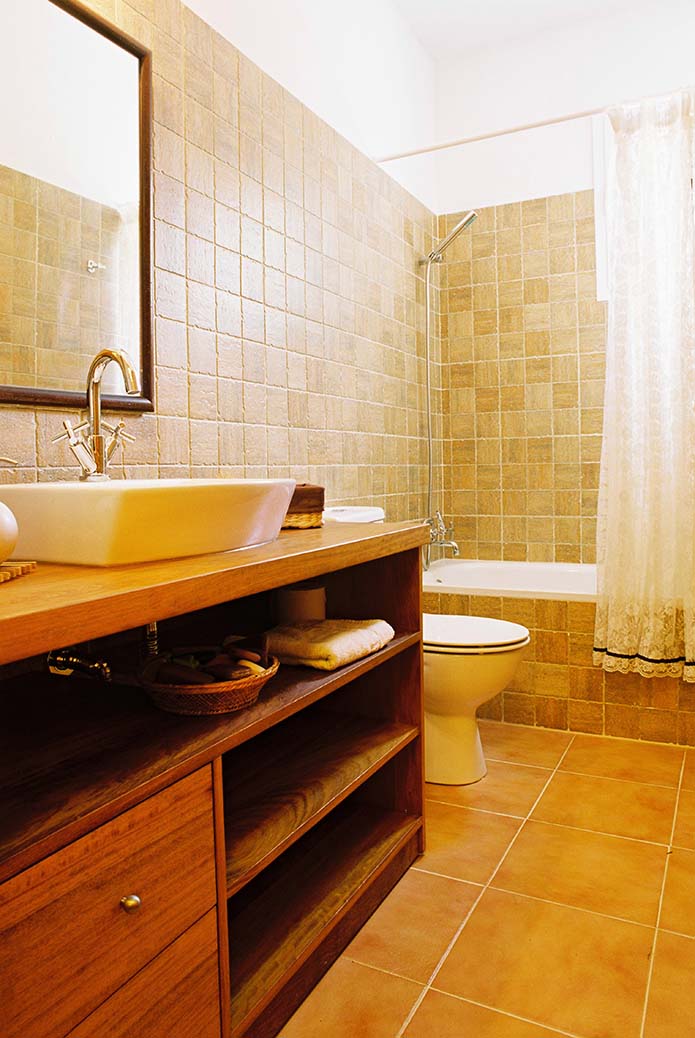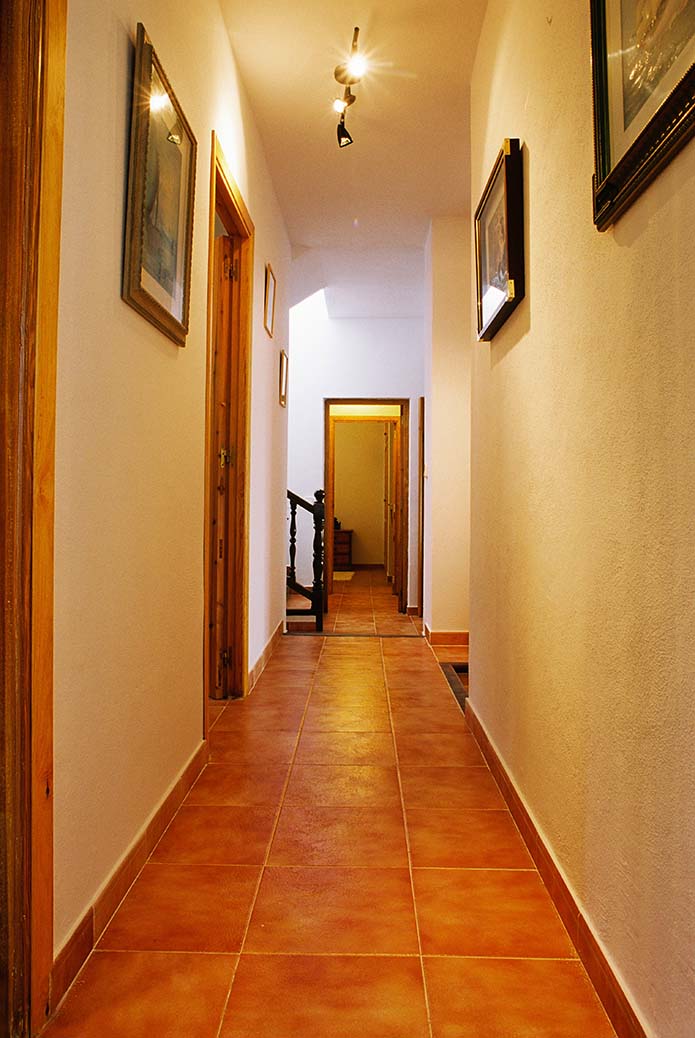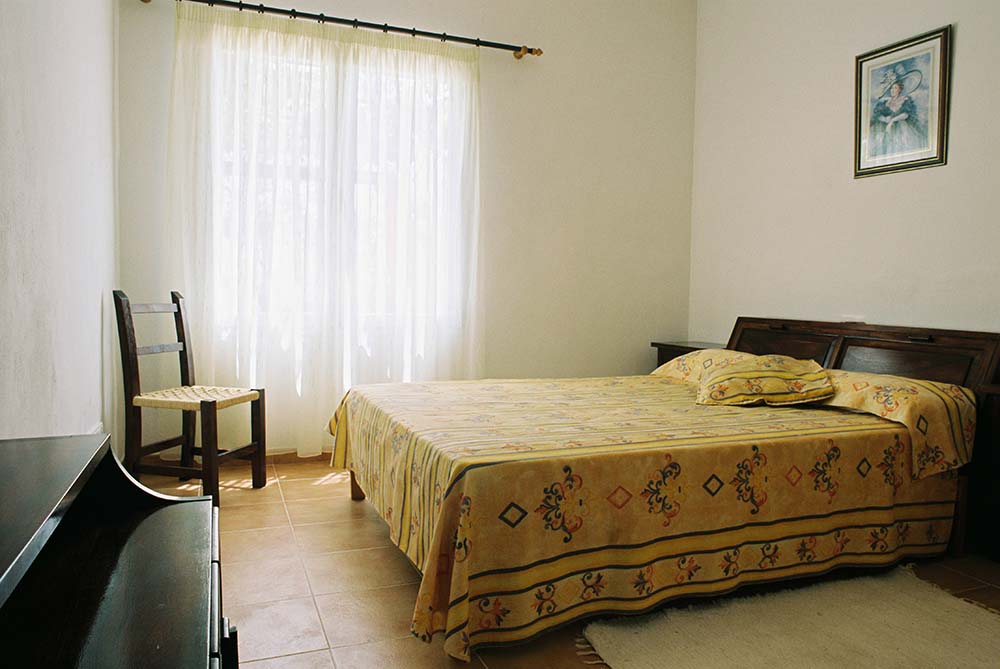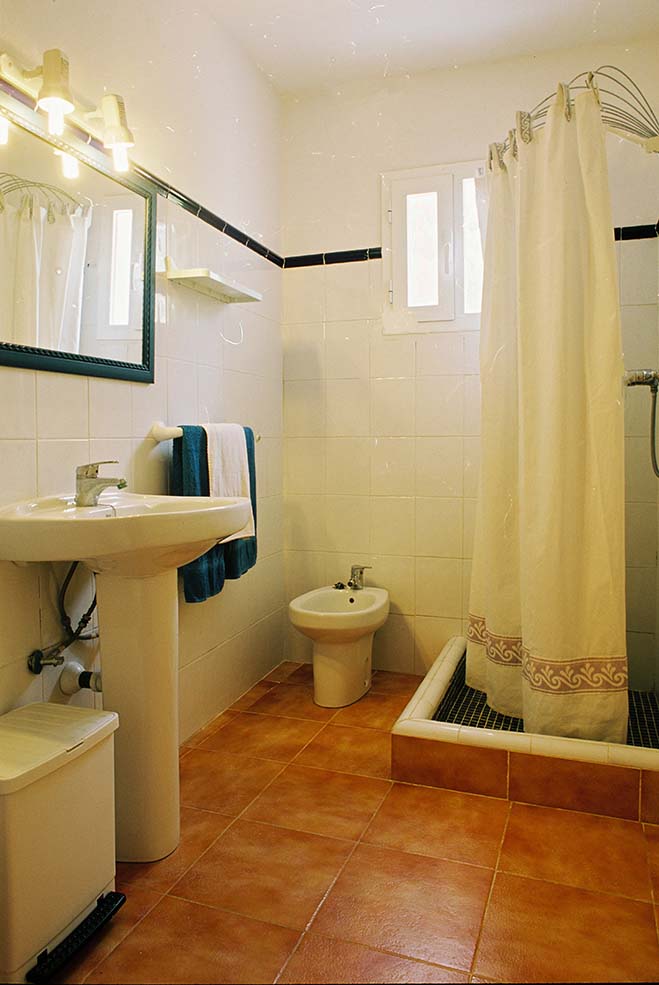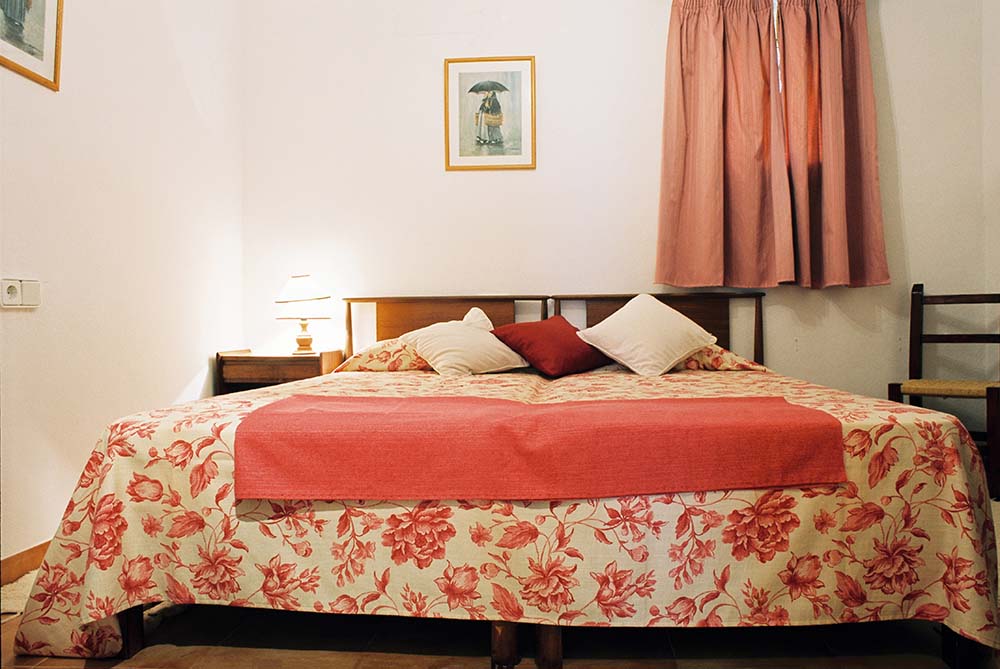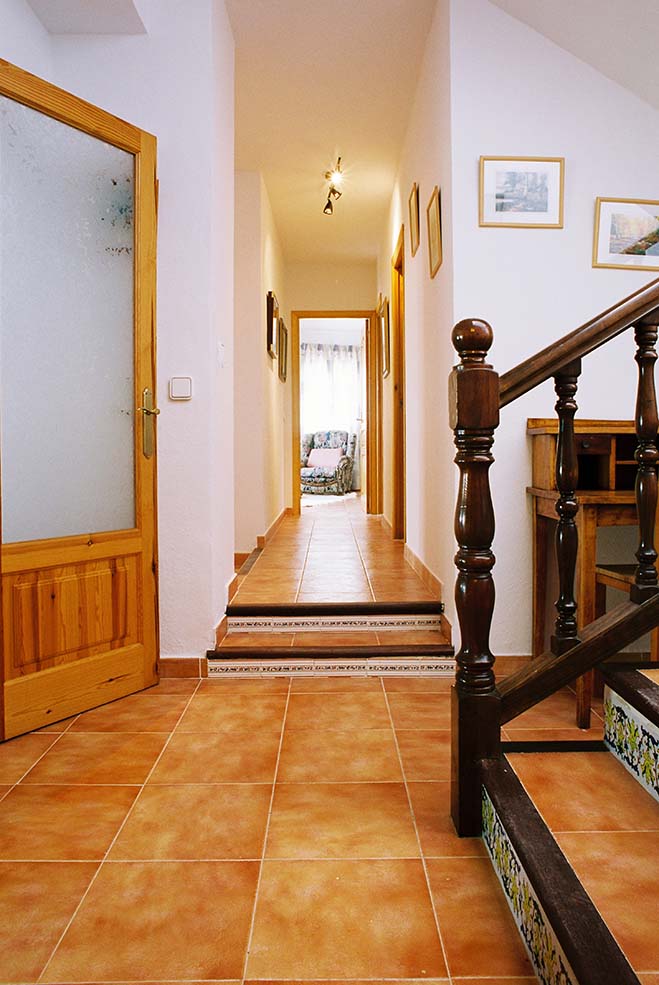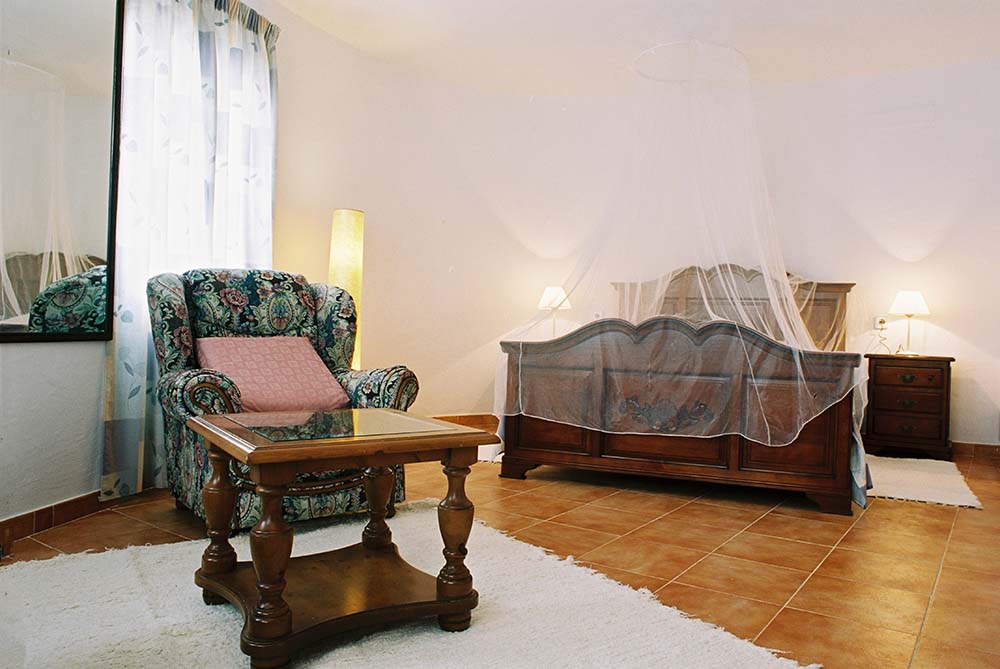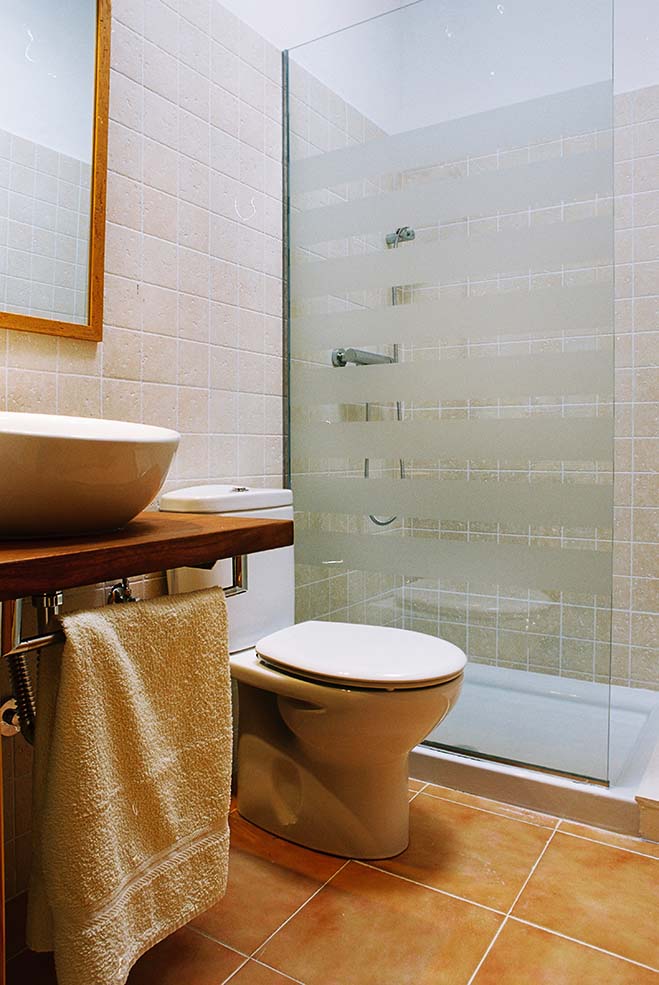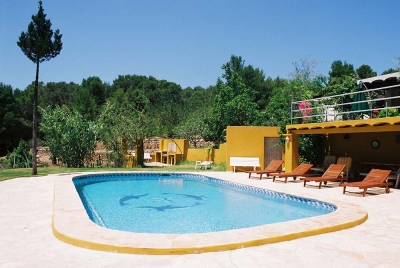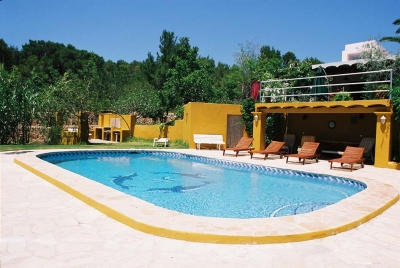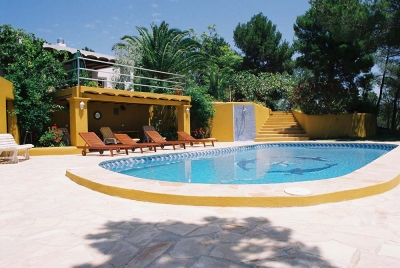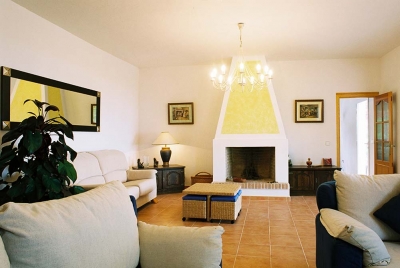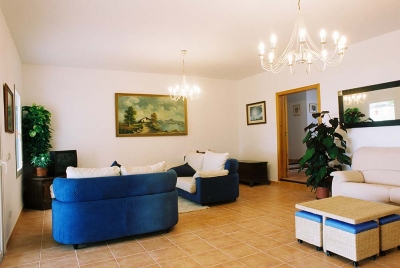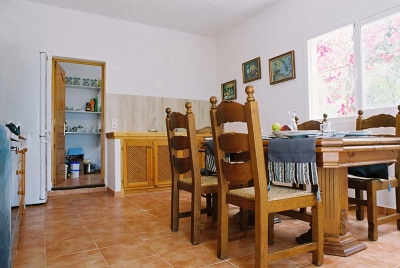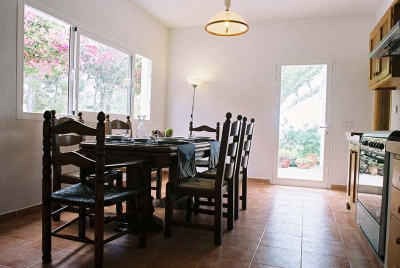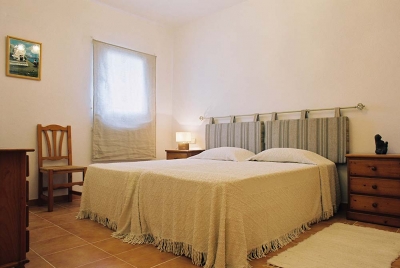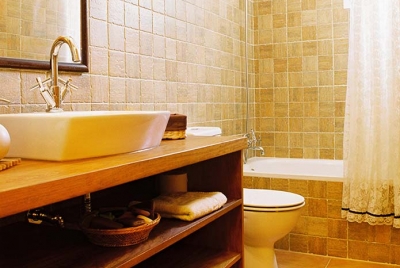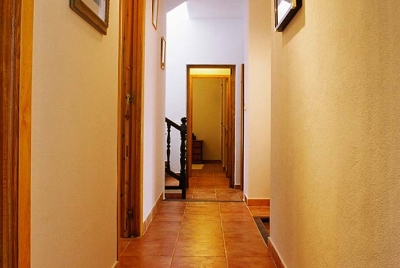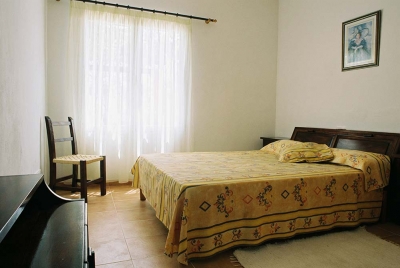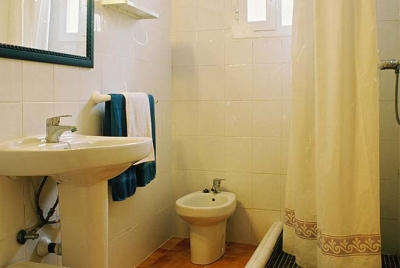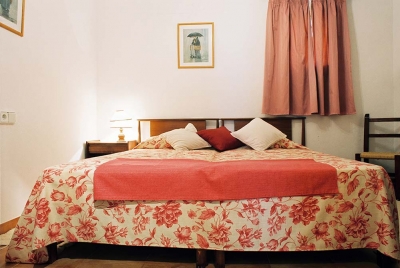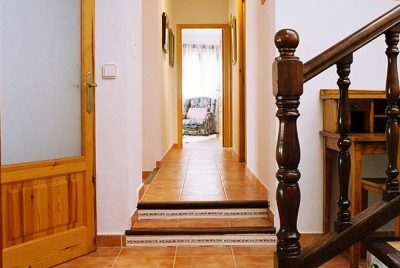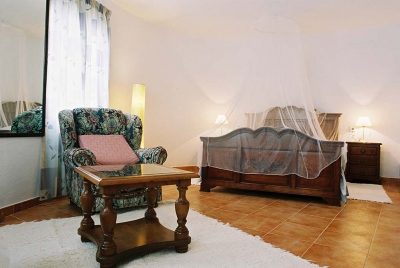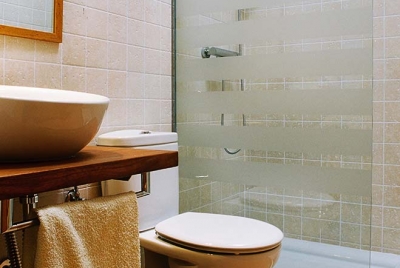 ---
CASA TRES LARGOS
FOUR BEDROOM
Villa located in the midst of thirty thousand square metres of private ground at the top of Can Germá situated between San Antonio to Santa Agnés.
Private entrance with double gates leading directly from main road along shady lane to electric controlled gate and secluded gardens of this isolated property.
Four double-bedrooms to sleep maximum eight people. Three bathrooms. Lounge with satellite mulriginual television. Specialized kitchen with large gas cooker/oven, fridge/freezer, double sink unit. Separate pantry. Laundry room with washing machine facilities. Kitchen utensils, pans, crockery, cutlery and bedlinen provided.
Swimming-pool with shower room and sufficient number of sunbeds. Purpose built barbecue area with dining amenities, which offer spectacular views of the sea and surrounding countryside.
Four double-bedroom villa with swimming-pool and barbecue facilities available to sleep maximum eight people minimum five-month summer period monthly rental price 8,000 euro per month, which is inclusive of electricity and water costs and replacement butano gas bottle used solely for cooking purposes and also swimming-pool maintenance and garden services.
Maximum People 8 People
Period Five-Month Summer 2024
Monthly Rental Cost 10,000 euro
Refundable Security Deposit 10,000 euro
---
If you have any questions regarding this property or to make a reservation please contact us for a prompt reply
Ibiza Accommodation Search