Ibiza Property Rental Apartments Hotels Hostels Houses Villas Fincas
CASA LAIA Y ERIKA • Valle de Morna • San Carlos • Ibiza •
The LiveIbiza team are waiting to assist and help secure your accommodation on the island!
3 Bedrooms • 2 Bathrooms • Sleep 6 People • Baby Cot • Swimming-Pool • Air-Conditioning • Alarm System • Security Safe • Wi-Fi Internet • Multilingual Satellite TV • CD/Radio Digital Music Stereo Surround System • Barbecue & Dining Facilities •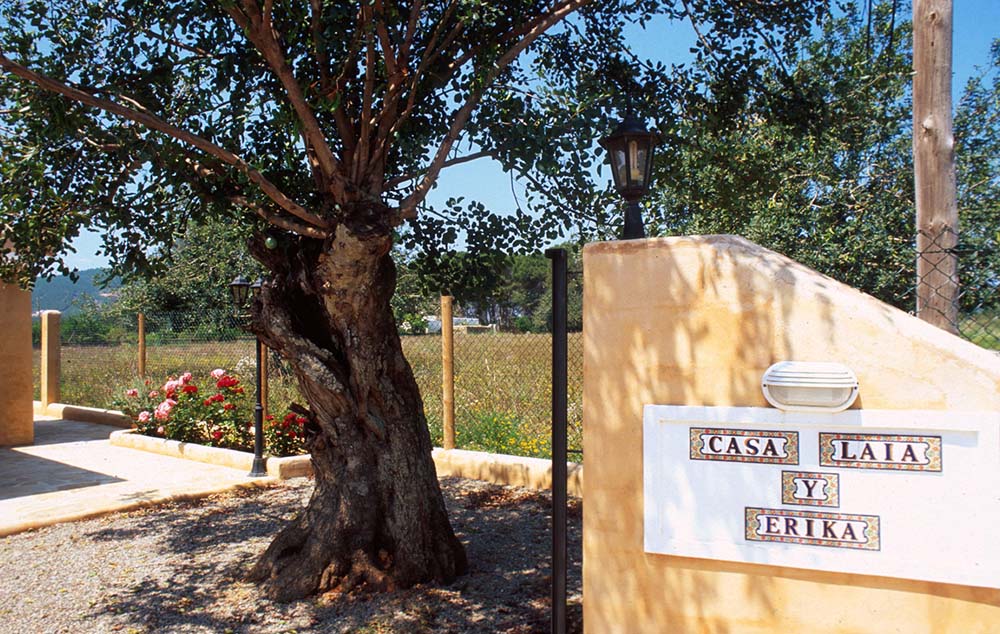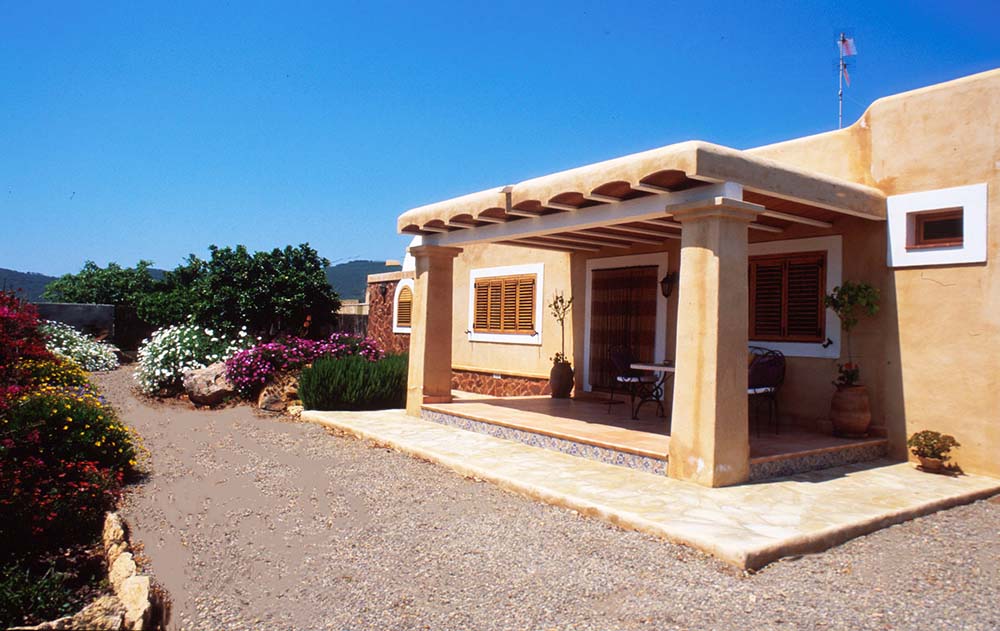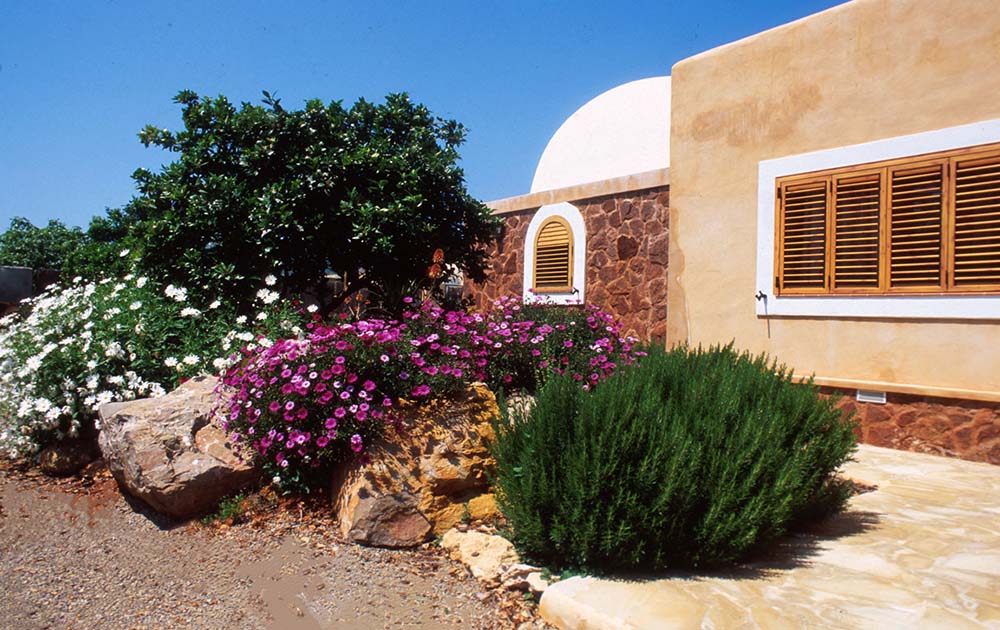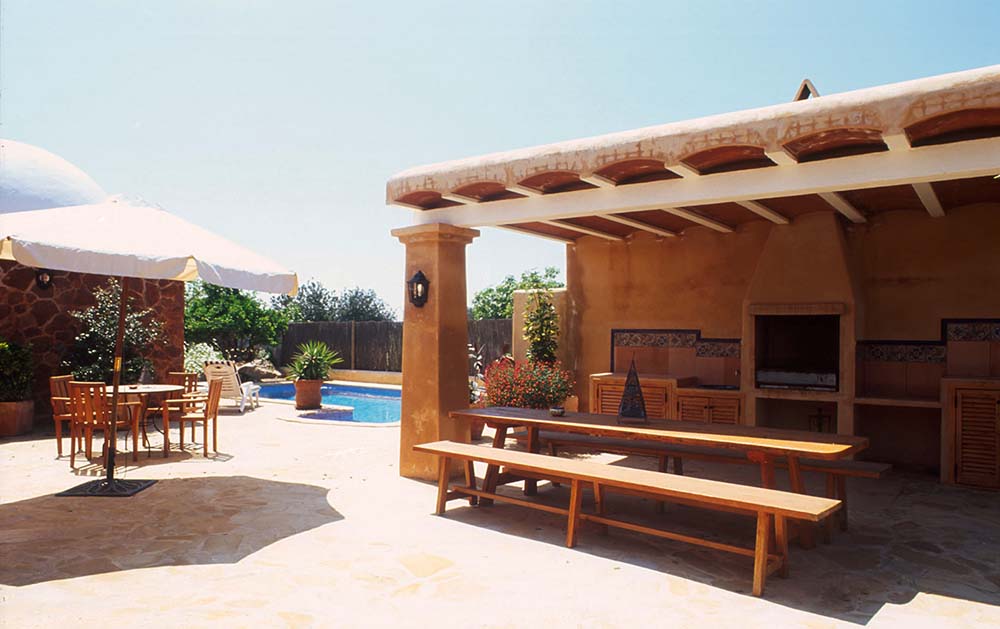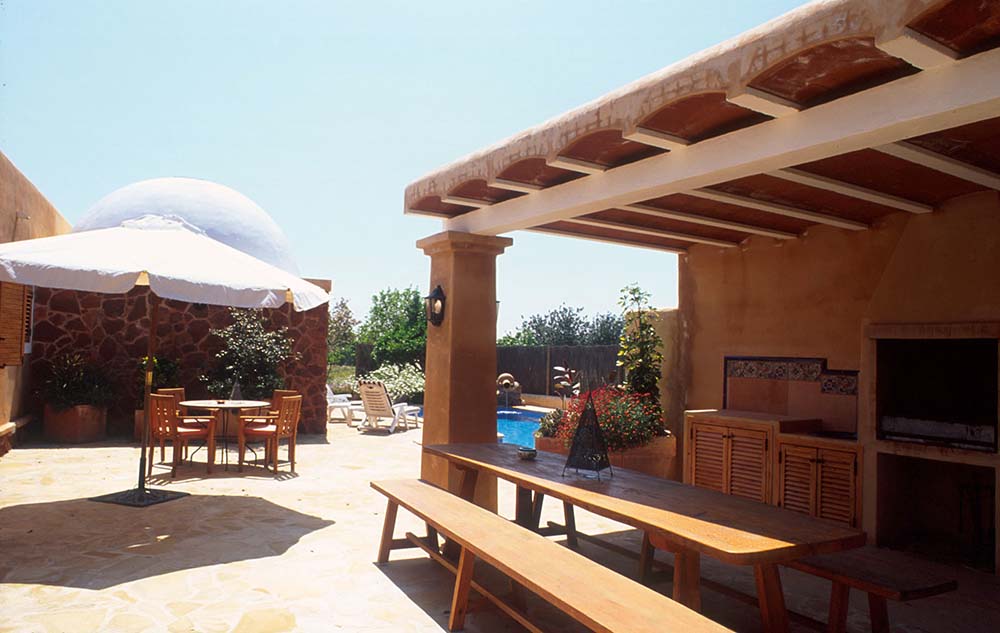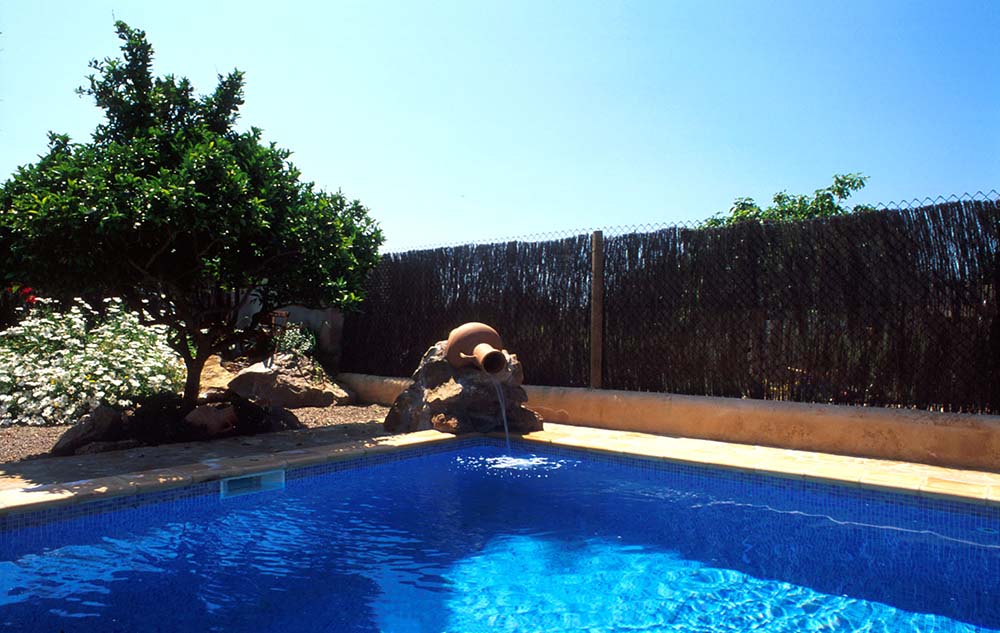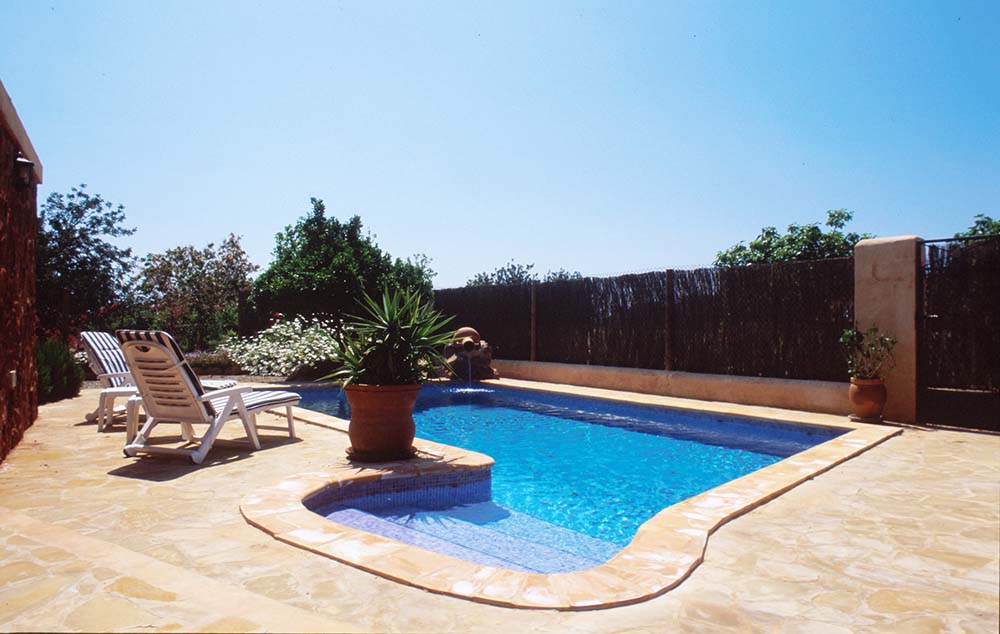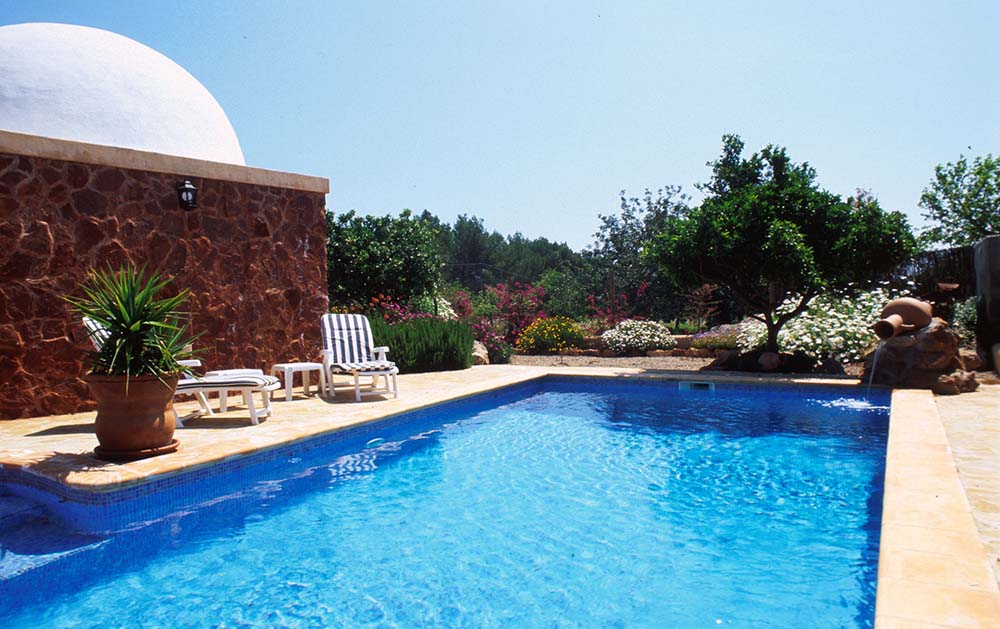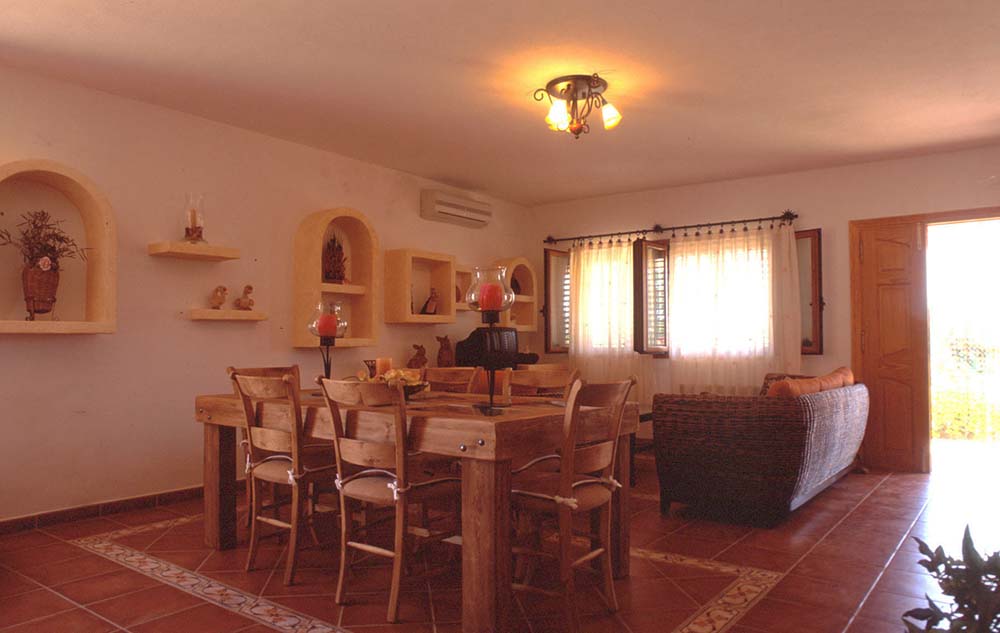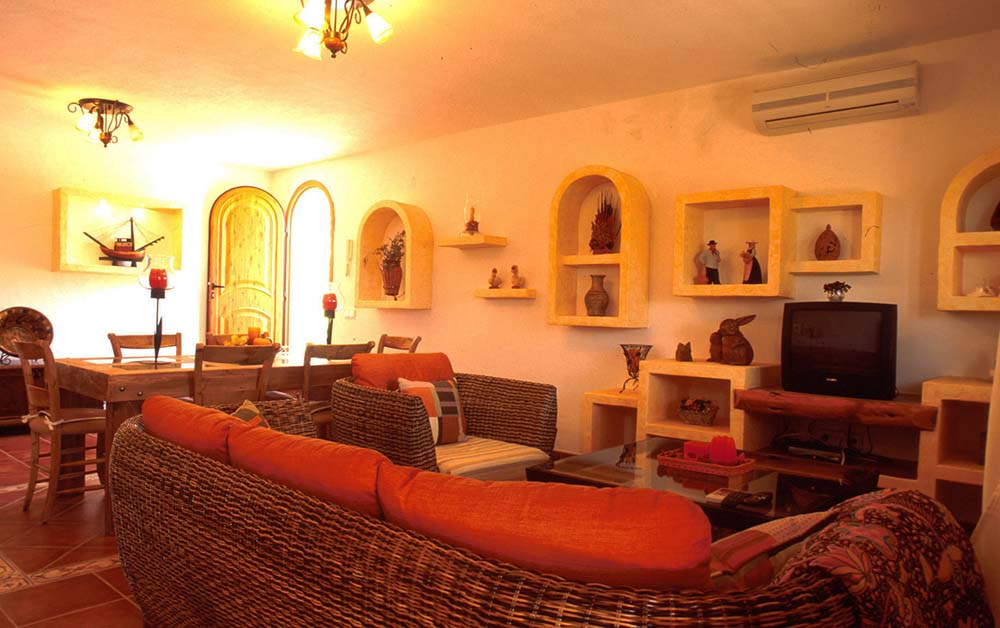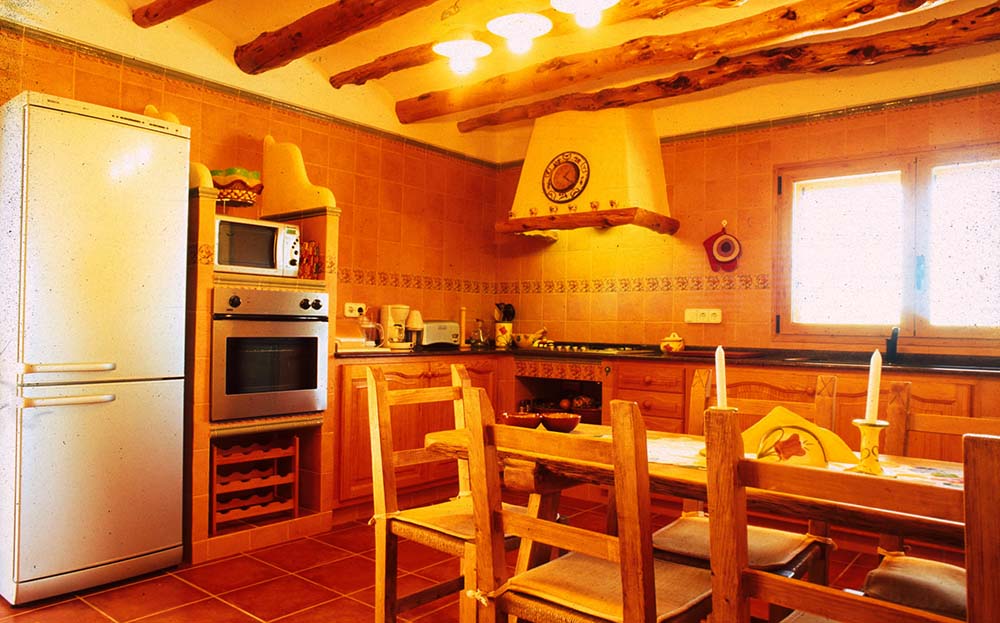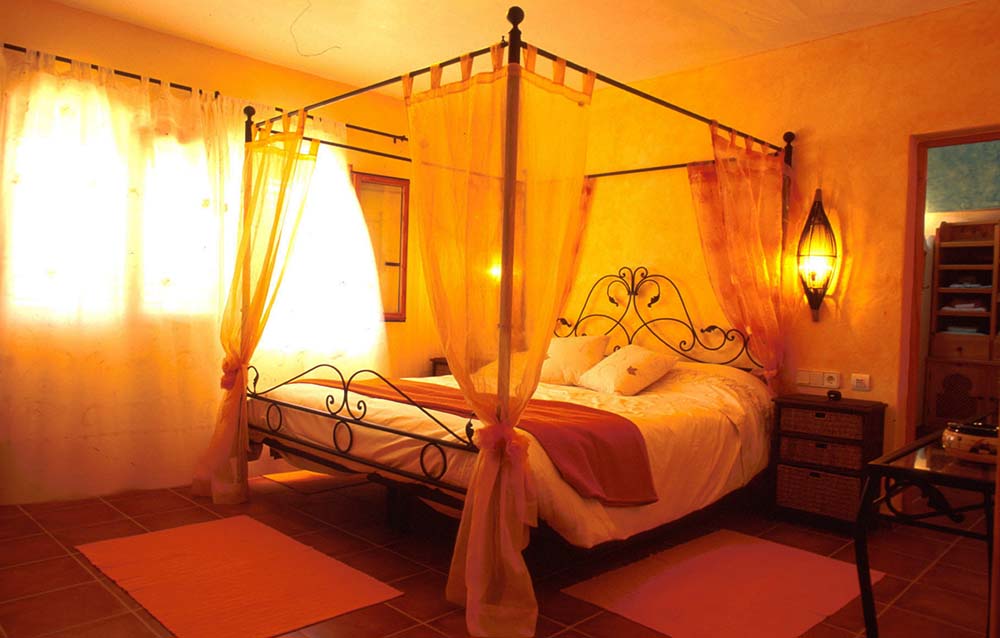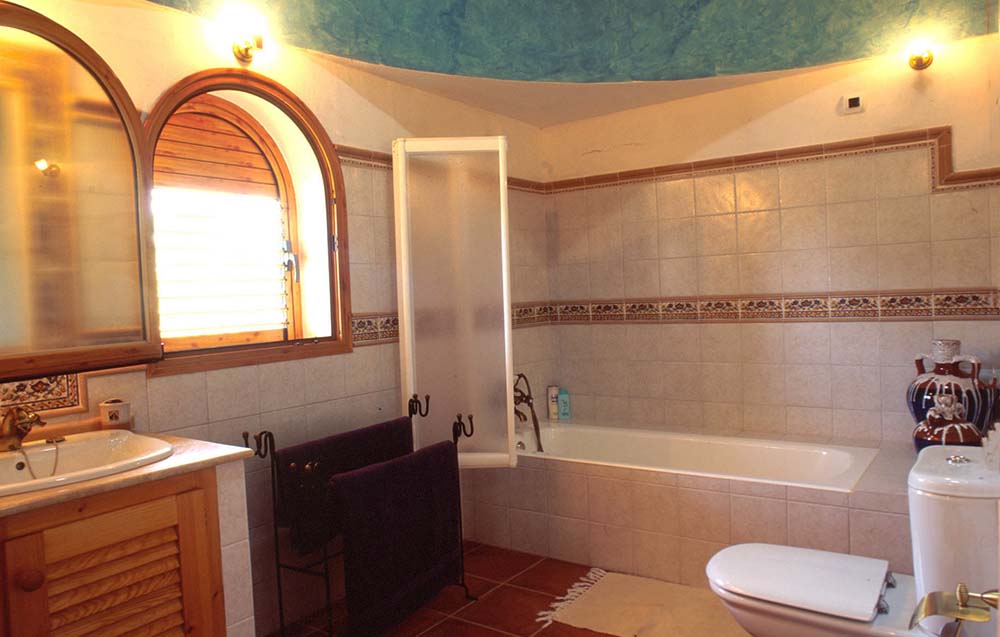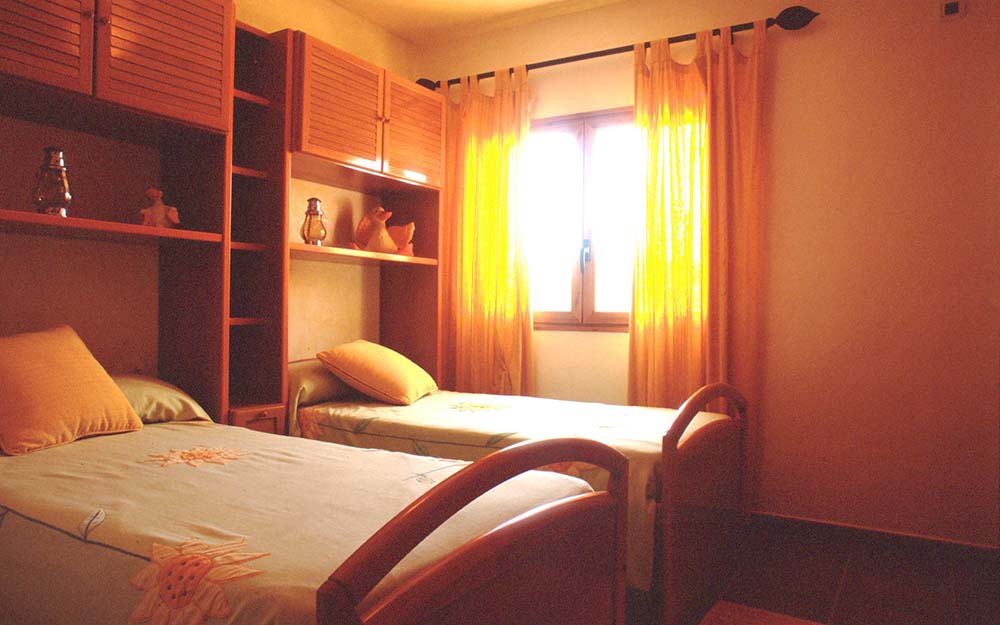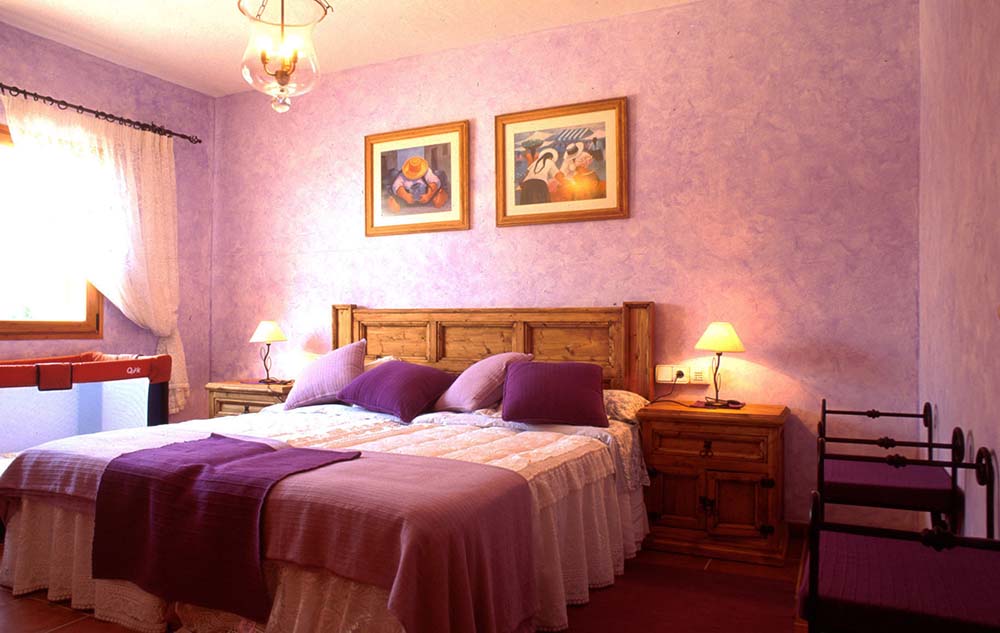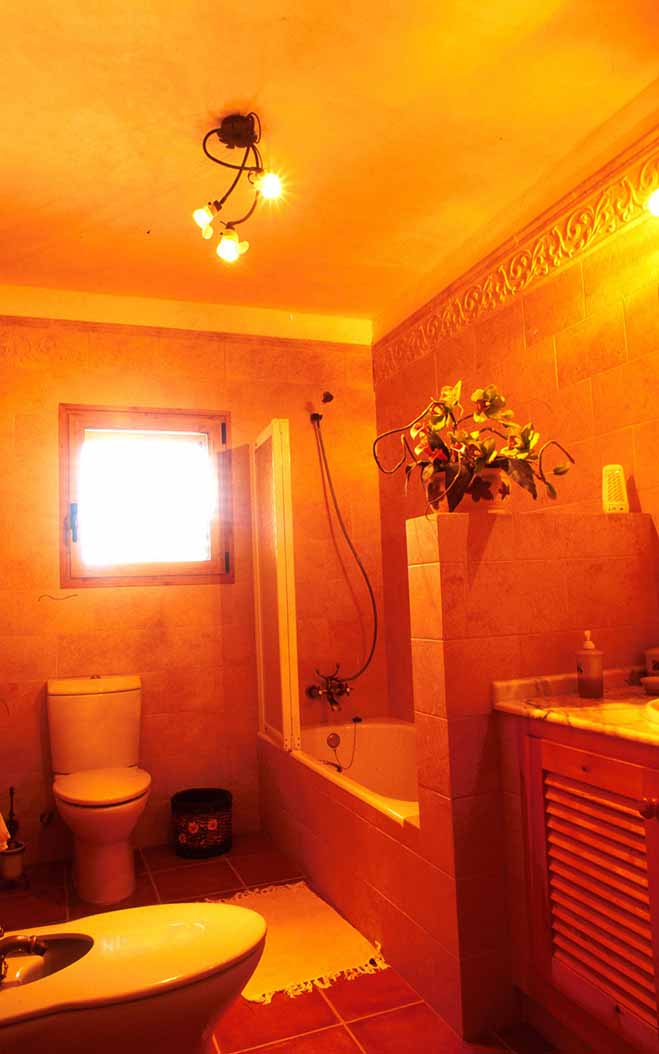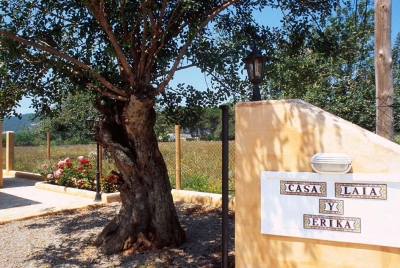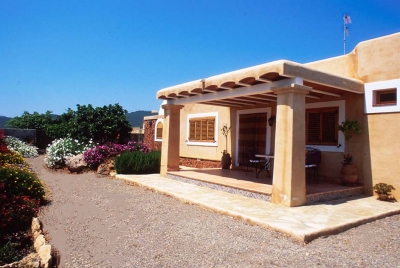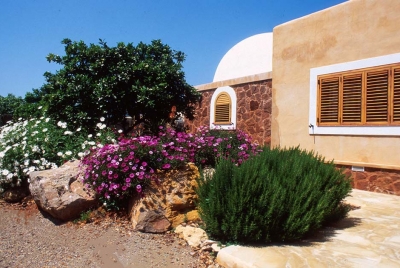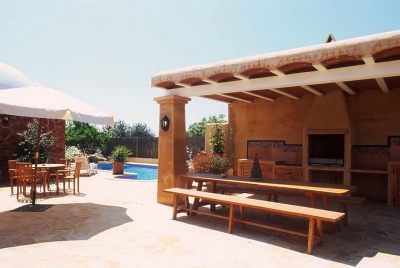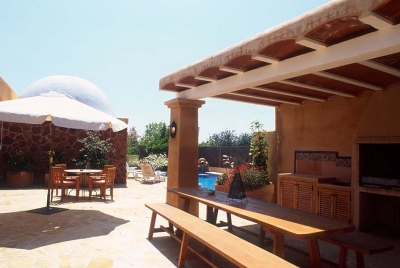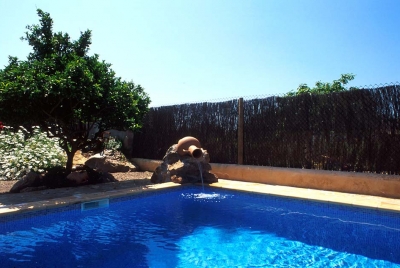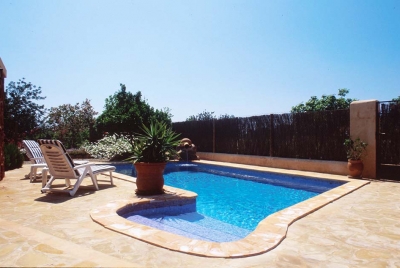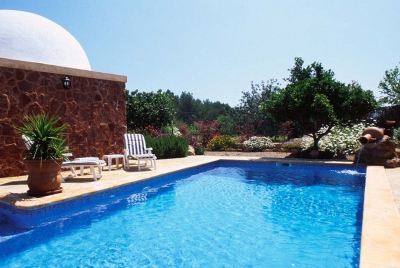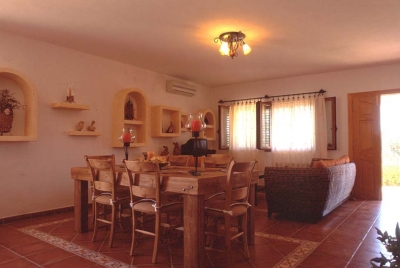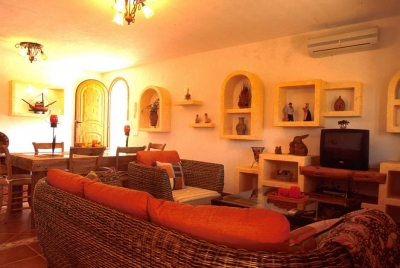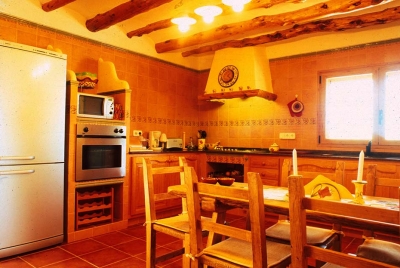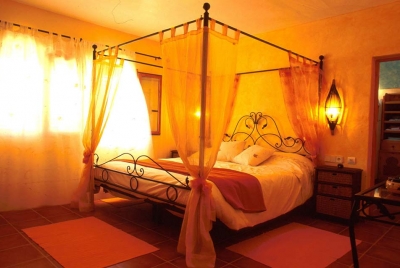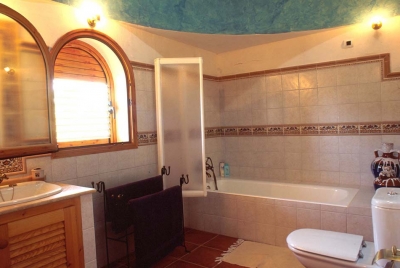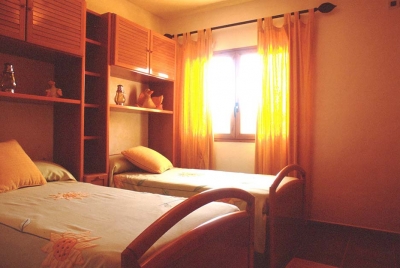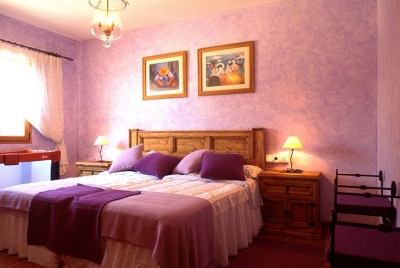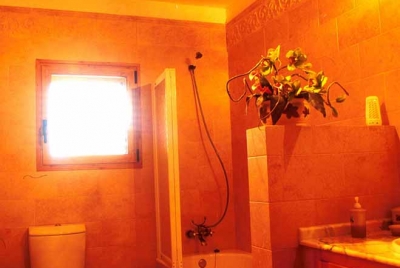 ---
CASA LAIA Y ERIKA Secluded in enclosed grounds on the road to Valle de Morna, which is to be found in the rural Ibicencan countryside between Santa Eulària and San Carlos. At the main entrance of this country home is an electric operated front gate. The villa has Wi-Fi internet. an alarm system and a security safe and consists of three (two doubles and a twin) bedrooms, there is a four-poster bed with en-suite bathroom in one of the double-bedrooms, the second double-bedroom also has a baby cot and there is a separate bathroom to be shared between two bedrooms. The lounge and dining area is air-conditioned and has multilingual satellite television and CD/Radio digital music stereo surround system throughout the villa. The kitchen/dining room has a gas cooker and oven, fridge/freezer, double sink unit, dishwasher, washing machine and microwave.
There is a swimming-pool with a fountain feature, purpose built barbecue area with adequate under cover dining facilities where you can dine and unwind in a tranquil environment.
Casa Laia Y Erika is a good-quality villa with swimming-pool and barbecue facilities which will accommodate a maximum of six people.
Summer 2022 Euro Prices
Period
Per Night
15 April - 12 May
300
13 May - 16 June
400
17 June - 14 July
500
15 July - 18 August
600
19 August - 15 September
400
16 September - 13 October
300
---
Prices are nightly based on maximum six people sharing
Valle de Morna • Santa Eulària • San Carlos
3 Bedrooms
2 Bathrooms
Sleep 6 People
Baby Cot
Swimming-Pool
Air-Conditioning
Alarm System
Security Safe
Wi-Fi Internet
Multilingual Satellite TV
CD/Radio Digital Music Stereo Surround System
Purpose Built Barbecue & Dining Facilities
---
If you have any questions regarding this property or to make a reservation please contact us for a prompt reply
Property Price Calculator