Ibiza Property Rental Apartments Hotels Hostels Houses Villas Fincas
CAN BONET DE BAIX • San Rafael • Ibiza •
TRAVEL UPDATE Following the easing of travel restrictions Ibiza is now open for business
The LiveIbiza team are waiting to assist and help secure your accommodation on the island!
6 Bedrooms • 6 Bathrooms • Sleep 12 People • Swimming-Pool • Air-Conditioning • Wi-Fi Internet • Multilingual Satellite TV • CD Music Stereo • Purpose Barbecue With Dining Facilities •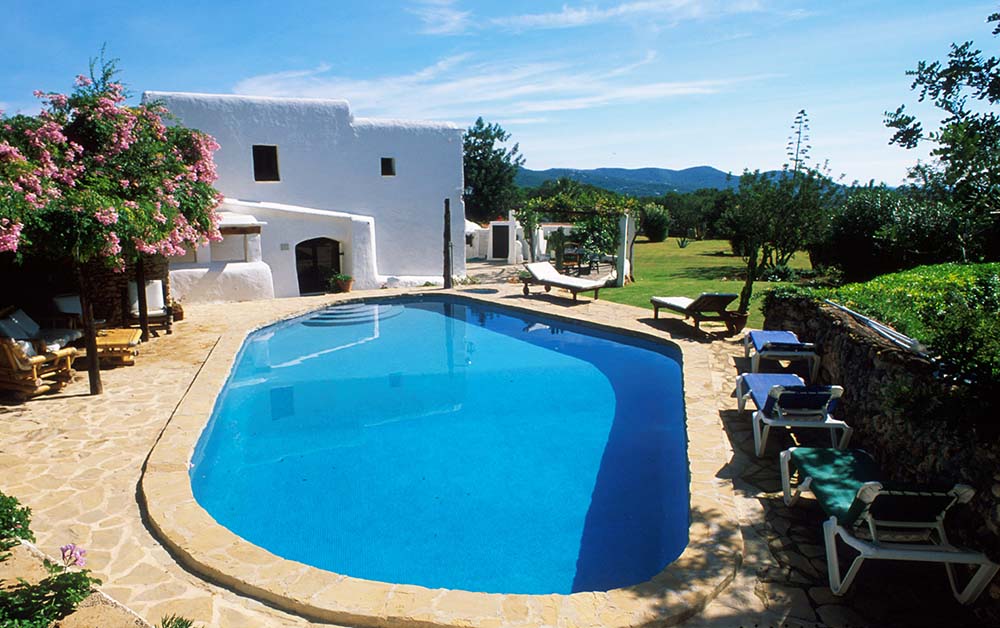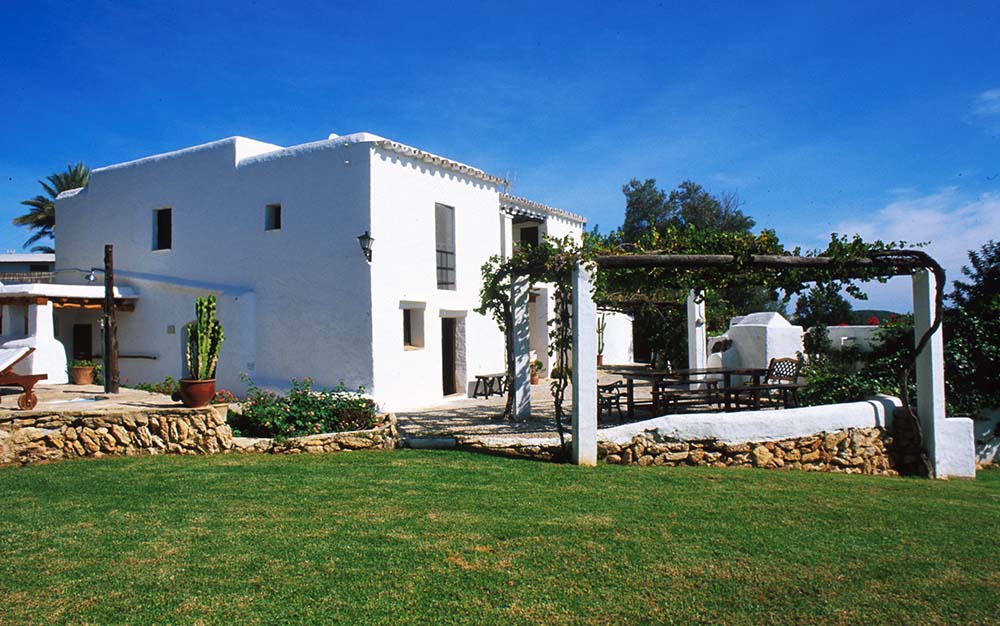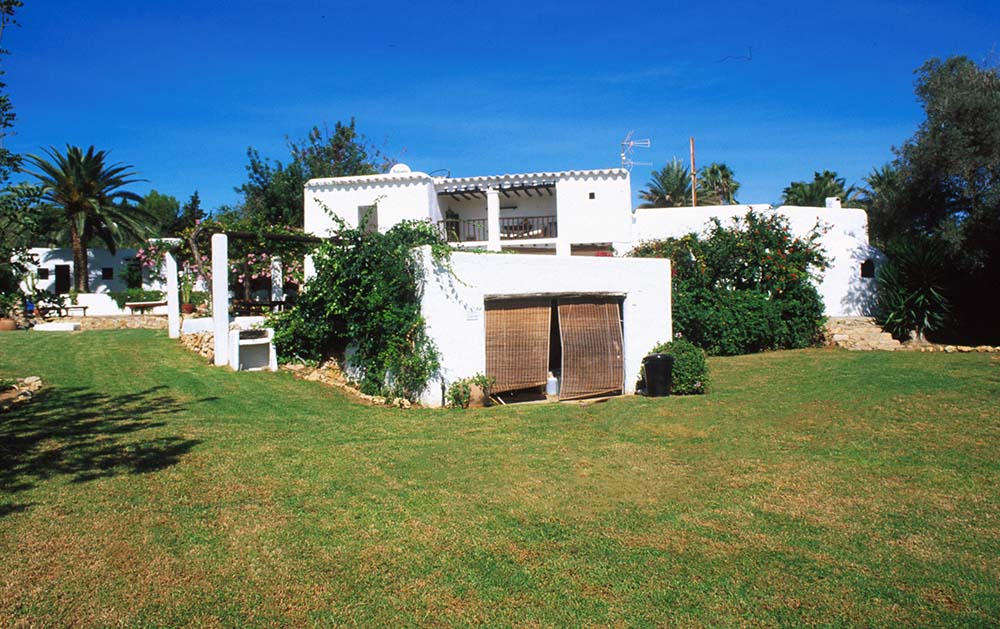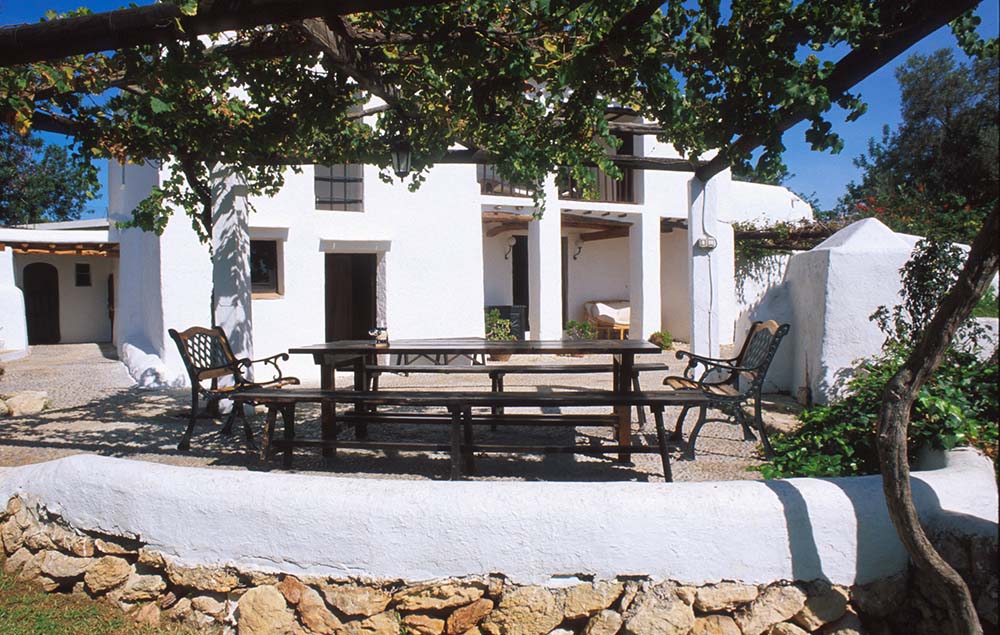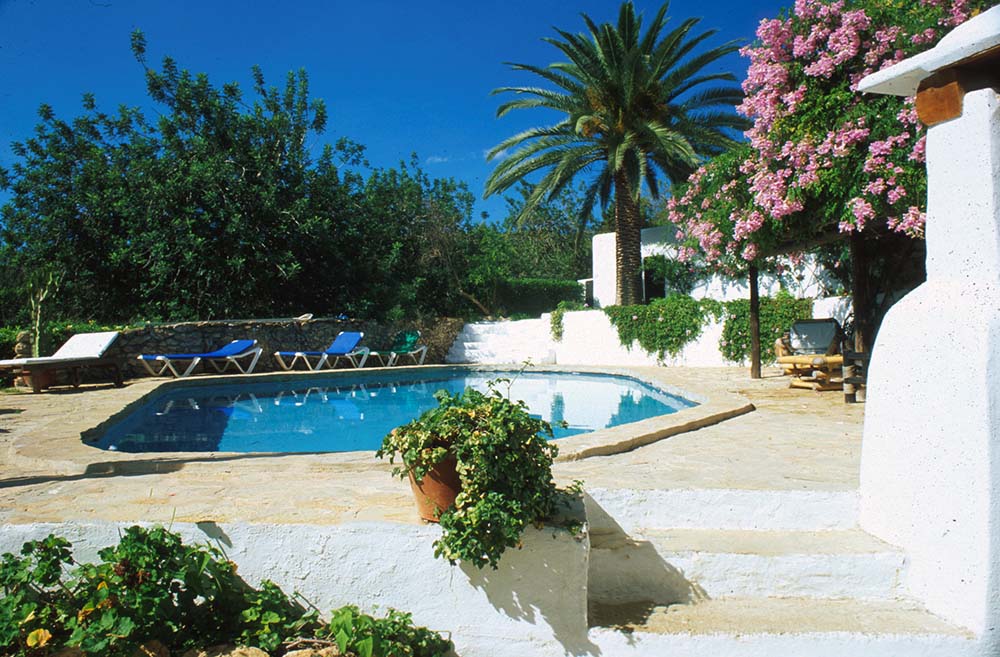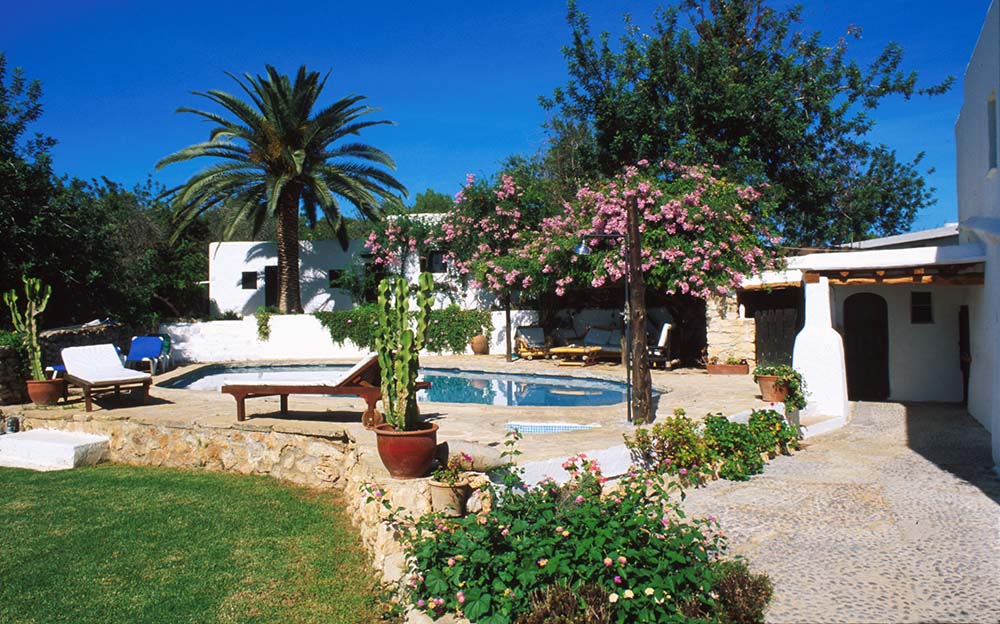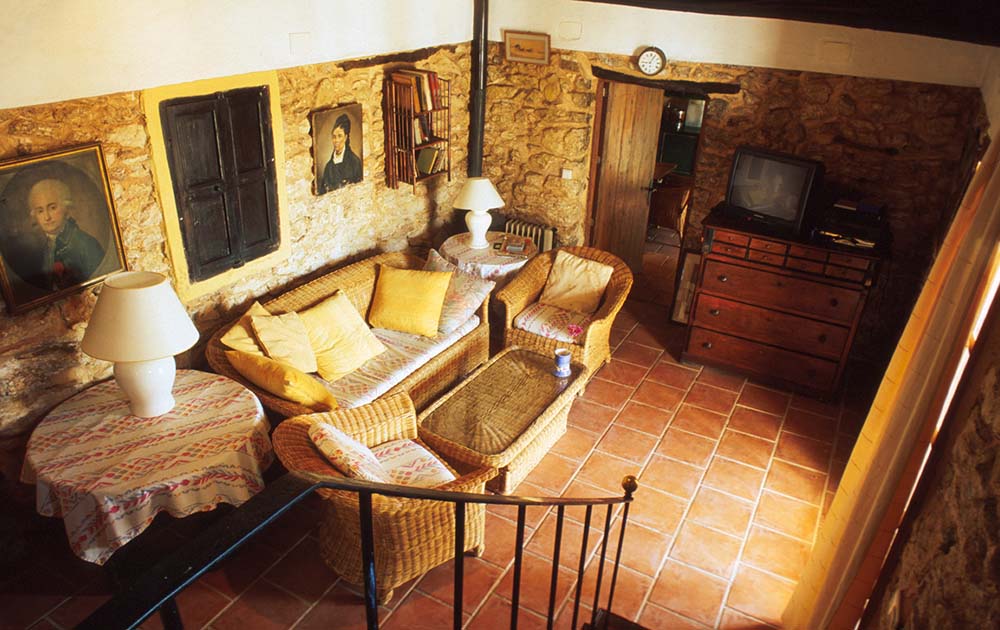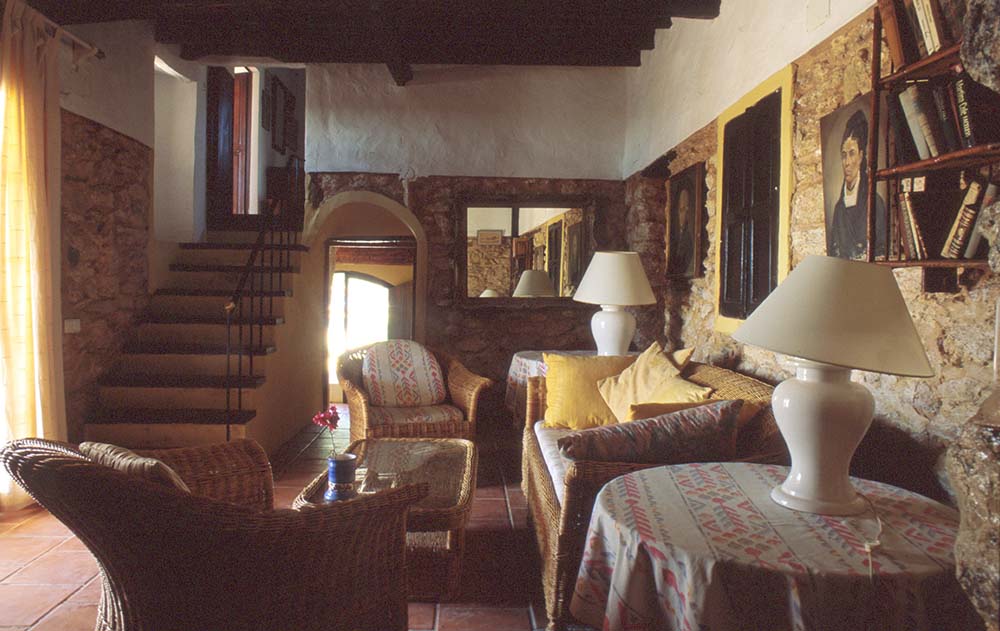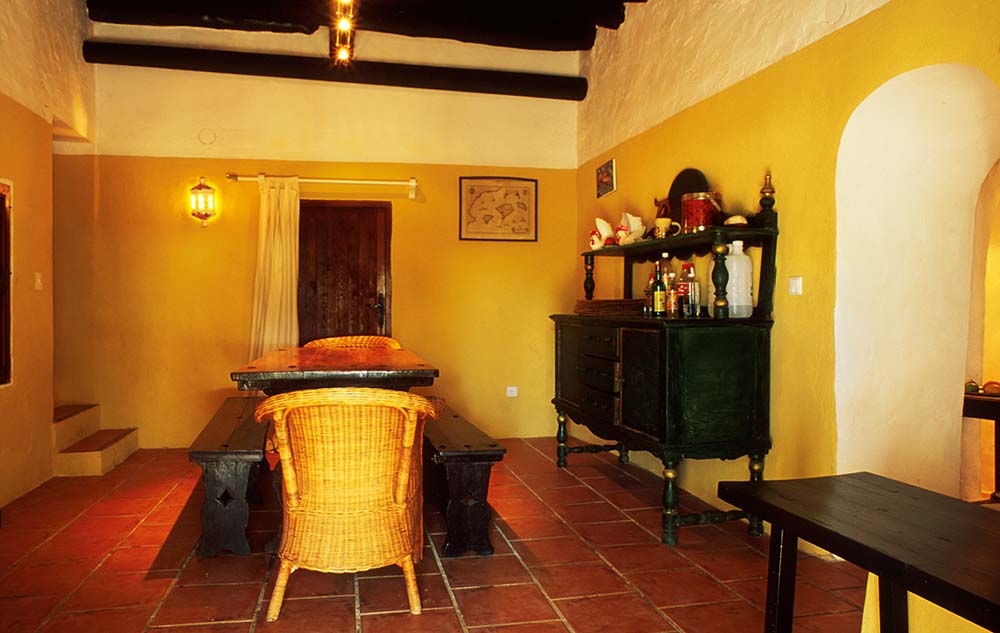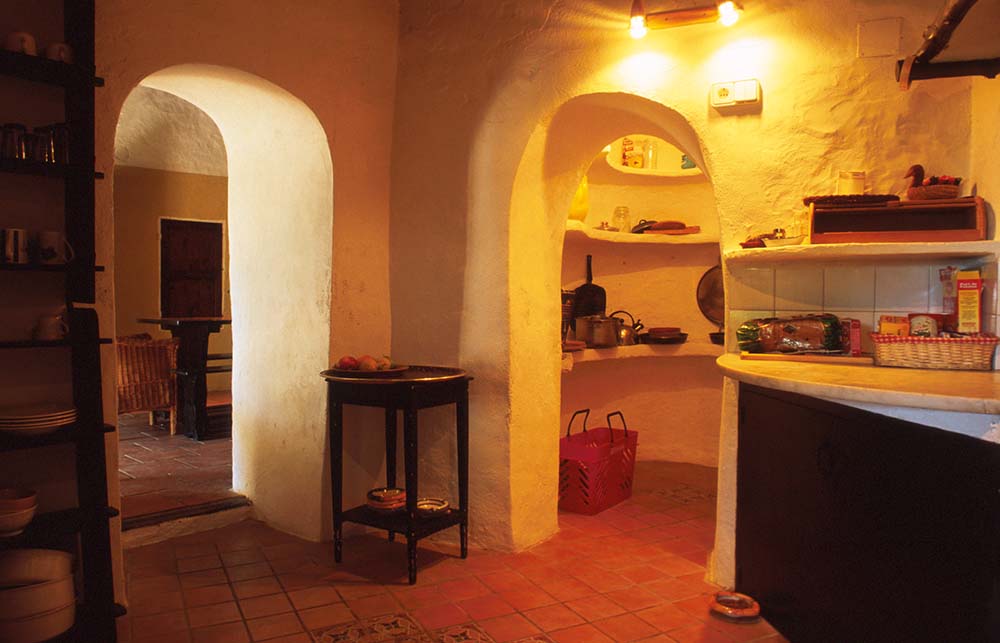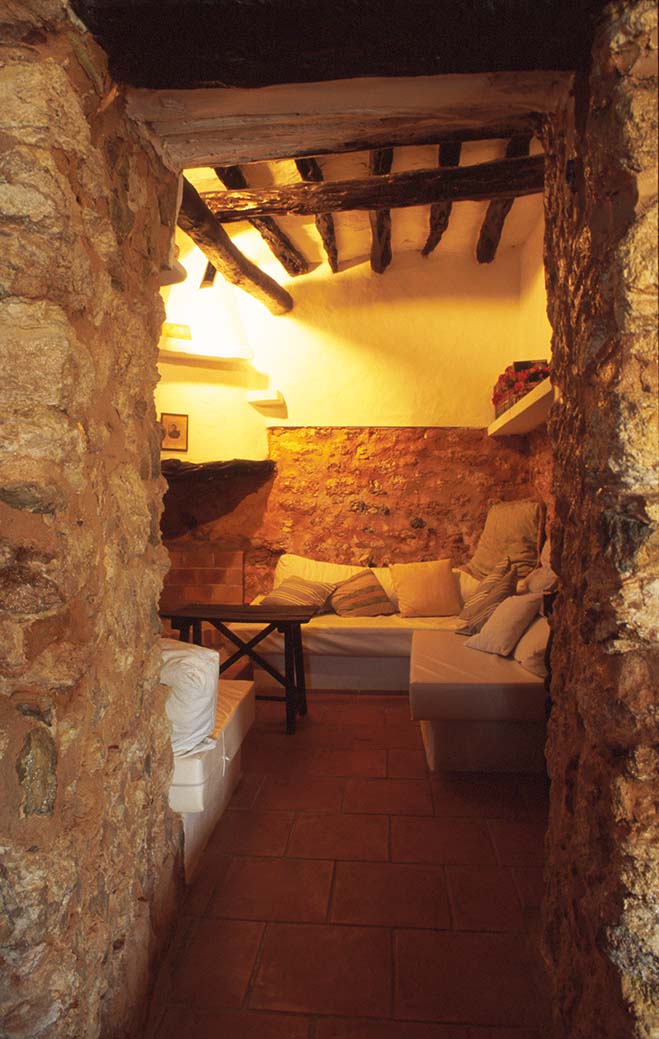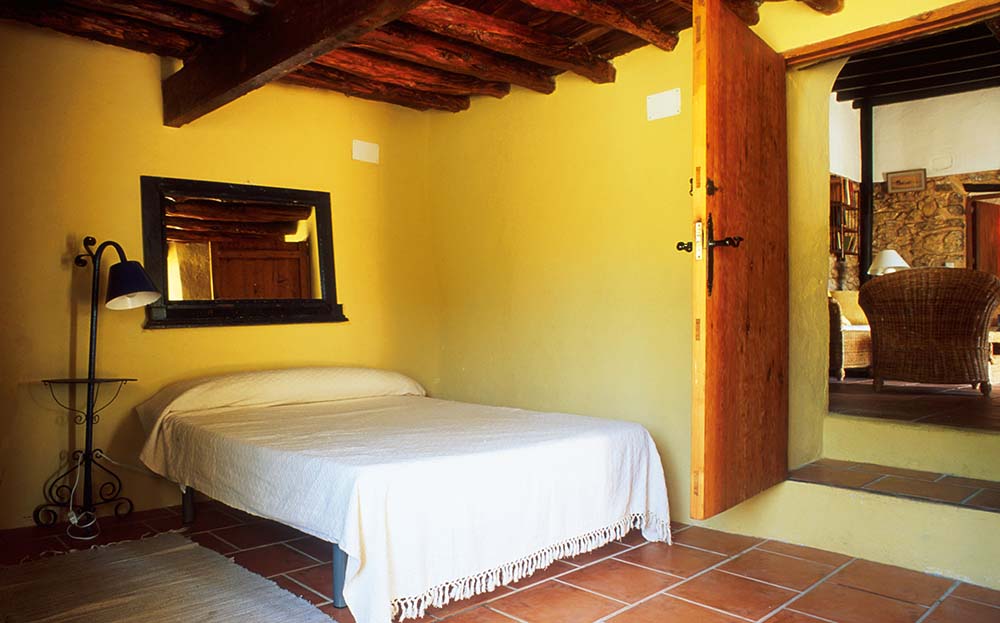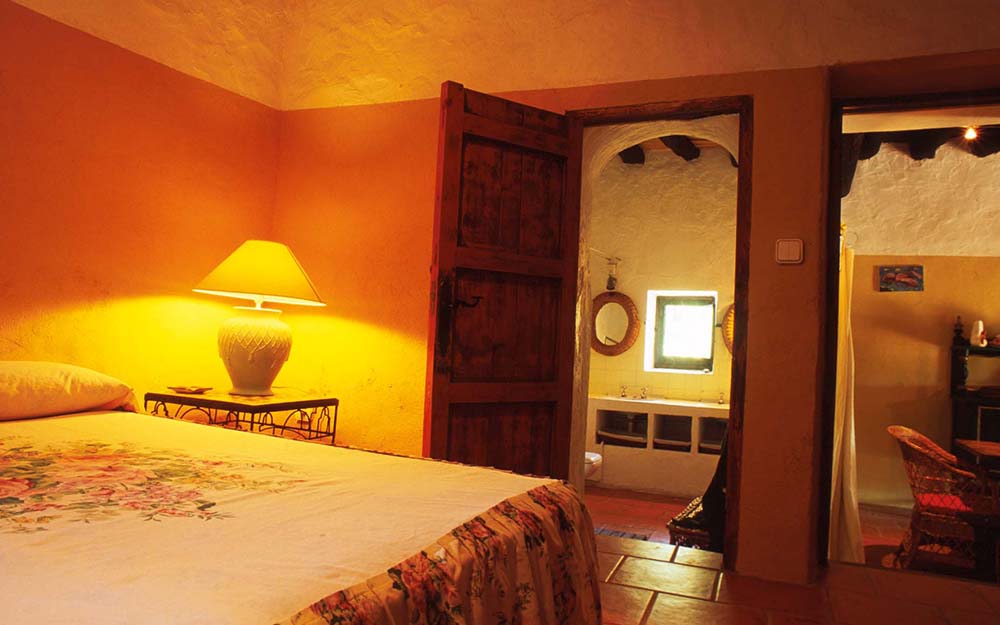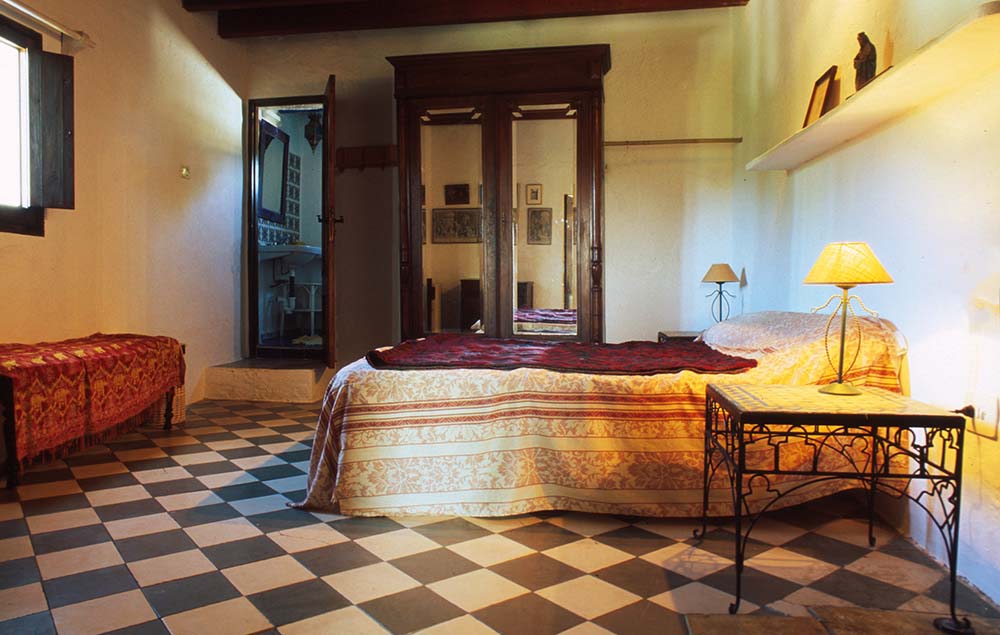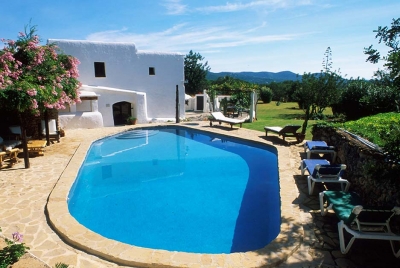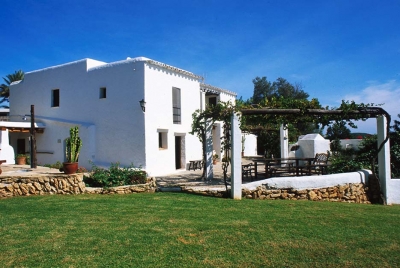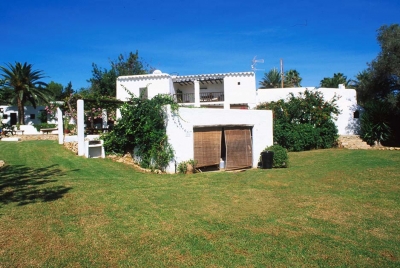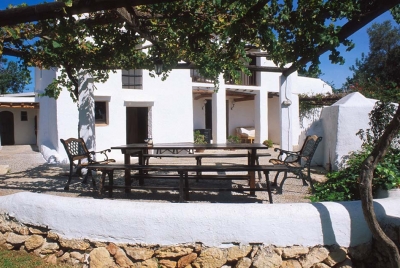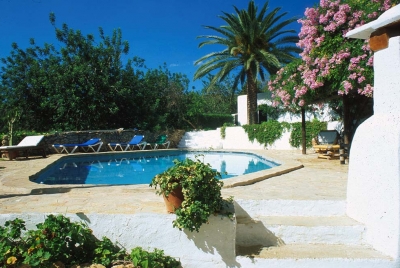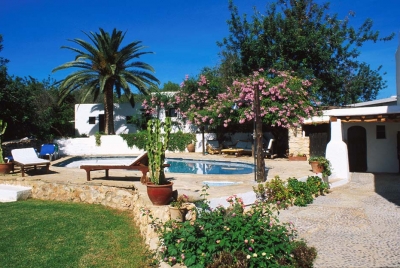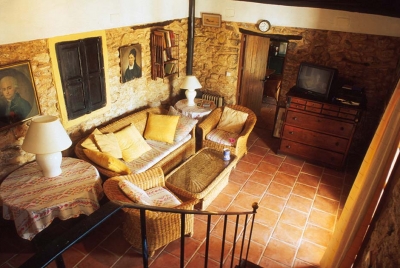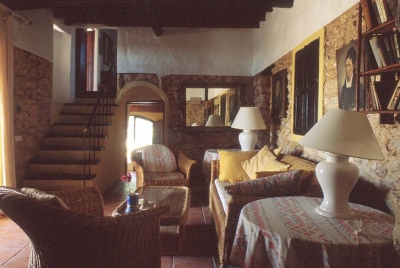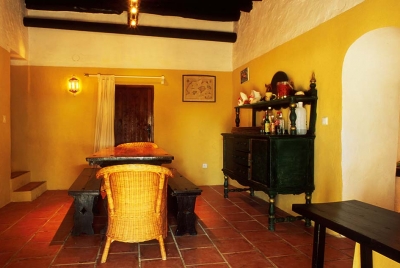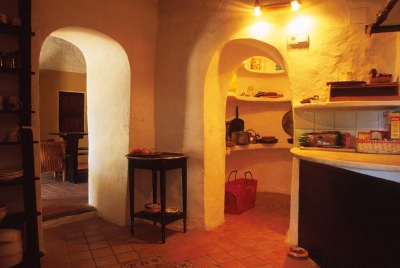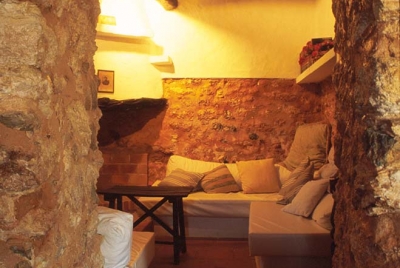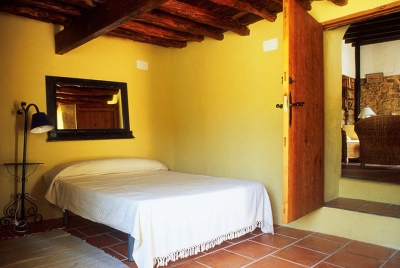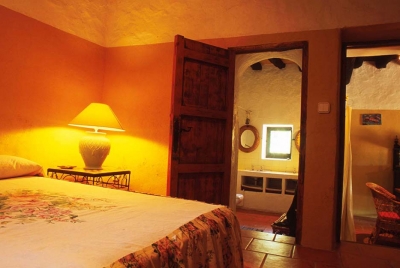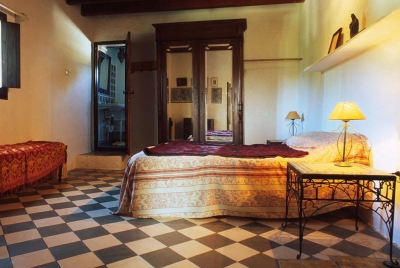 ---
CAN BONET DE BAIX A grand typical ancient Ibicencan finca that has kept all the authenticity, charisma and warmth from a bygone era, which is situated in its own concealed grounds amongst the tranquil countryside of San Rafael.
The main entrance to this grand 330-year-old ancestral mansion and its magnificent estate is to be found on the Cami Vell de Ibiza-San Mateo road, six kilometres from Ibiza town, eight kilometres from San Antonio and a fifteen minutes journey by car to any of the island's most beautiful bays and beaches.
The finca has beautiful gardens and grounds, where you can sit and admire the views of the spectacular countryside, enjoy breakfast under the shade of the grapevine or simply relax by the swimming-pool. In a secluded place like this it is easy to forget all about time and be carried away by the calm, wonderful atmosphere of this Mediterranean hide away.
Can Bonet de Baix is an ideal off the beaten track finca suitable for a large family or group of up to twelve people who wish to spend their time together and also have sufficient room and space to live simultaneously in harmony. The living accommodation is divided into two separate parts. The main finca has three double-bedrooms, three bathrooms and in the annexe there are three en-suite double-bedrooms.with air-conditioning
On the ground floor in the main part of the finca is the front porch and entrance, lounge with Wi-Fi interent, multilingual satellite televison, the den with music equipment, dining room, kitchen with gas cooker, large fridge, separate tall freezer, dishwasher, microwave, double sink unit and lots of kitchen utensils. Also on the ground floor are two en-suite double-bedrooms.
There is a purpose built barbecue area, a utility room with washing machine and ironing facilities..
Upstairs in the main part of the finca there is an en-suite double-bedroom with balcony, where you can sit and marvel at the spectacular views of the countryside and the sea across to the island of Formentera. The second part of the living accommodation is detached on the opposite side of the swimming-pool to the main finca, which consists of three en-suite double-bedrooms with air-conditioning.
There is a twice weekly four-hour cleaning service with a full change of bedlinen and towels and an inclusive maintenance service of the swimming-pool and gardens.
Can Bonet de Baix is good-quality finca with first-class swimming-pool facilities, which is set in an exceptional environment.
Summer 2022 Euro Prices
Period
Per Night
19 March - 13 May
600
14 May - 17 June
800
18 June - 15 July
1,000
16 July - 19 August
1,200
20 August - 16 September
800
17 September - 14 October
500
---
Prices are nightly based on maximum twelve people sharing
San Rafael • Ibiza Town
6 Bedrooms
6 Bathrooms
Sleep 12 People
Swimming-Pool
Air-Conditioning
Wi-Fi Internet
Multilingual Satellite TV
CD Music Stereo
Purpose Built Barbecue & Dining Facilities
---
If you have any questions regarding this property or to make a reservation please contact us for a prompt reply
Property Price Calculator